Beirut blast has shaken up people's lives but hasn't loosened the grip of Lebanon's ruling class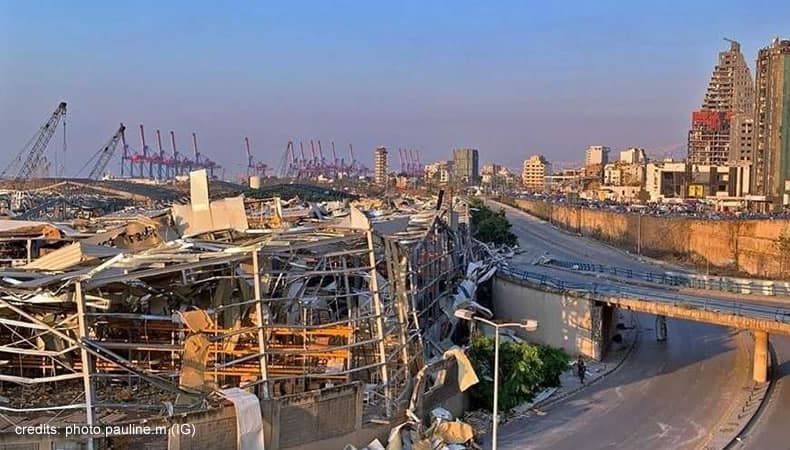 The devastating blast in Beirut on August 4 left entire country of Lebanon shaken up and would be recorded as the country's turning point in history. The blast in 2005 that had killed former Lebanese prime minister Rafik Hariri was of much lesser intensity and had a major impact on the country's political course. 15 years from the 2005 blast UN appointed tribunal admitted the impotence. Now its foreseeable that Beirut blast assessment would take long enough. But certain conclusions can be drawn strongly post the traumatic tragedy.
The presence of 2,750 tonnes of highly explosive chemical ammonium nitrate being left unattended and in questionable condition at the warehouse in heart of seaport of Beirut for six years is a big question on the complete ruling class of Lebanon.
The disaster was looming for all the six years and all the ruling people during this tenure of six years are responsible for it – for doing nothing to avoid the inevitable fate of Beirut. Presidents, Prime ministers, transport ministry, key security apparatus chiefs, port authorities and administers are all to be blamed, not just one. Leaders both of ruling state of Lebanon as well as parallel state of Hezbollah, which closely monitors Beirut's airport and seaport and uses them at its will, are all to be blamed.
Read more : Middle Eastern rich people's profits during COVID-19 enough to pay Beirut blast repair bill, Oxfam shows
Today's state of Lebanon which is in tight grip of leadership and Hezbollah are an aftermath of 30 years of political and economic dismal ruling. Before the rise of Civil War in 1975, Lebanon was a 'fiscal paradise' – vast capitalism, bank secrecy and bogus taxation made it an ideal territory for money laundering, all kinds of trafficking and capital evasion. After the war there was an agreement constitutionally achieved in 1989 between Lebanese factions under Saudi monarchy and Syrian command. Hariri's assassination in 2005 compelled Damascus to remove its troops from the country after massive angst from people.
But the alliances in Lebanon with Damascus were at opposite ends still, pulling strings. The triple alliance has been running the joint government for 15 years now –Hezbollah, the Syrian ally and Lebanese agent of Iran; Michael Aoun, Syria's foe who about-turned in 2006; and Amal, Shia sectarian movement led by Nabih Berri. Now this alliance is also involving Hariri's son Saad. The result is the same – economic policies that are proving disaster for the country.
The current collapse of Lebanese economy, superseded by Beirut blast is the result of full spectrum of country's ruling class. The uprising against the powerful regime that started on October 17 last year with slogan "All of them means all of them" signifies the collective responsibility of ruling strata for current chaos in Lebanon. The Beirut blast have rekindled the anger among people against the regime and accelerated the uprising.