A terror attack kills over eleven in northeast Iraq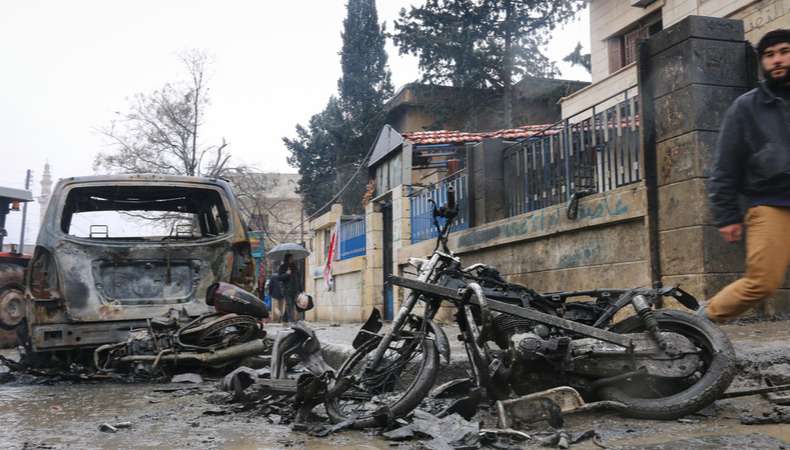 Iraq–According to security sources, at least eleven people were killed in Iraq during an attack attributed to jihadists of the so-called Islamic State in a village in the country's northeast. The attack targeted the town of Al-Rachad in Diyala province and resulted in 11 deaths and between 13 and 15 injured, a local security source told The Arab Post. A second source, citing the presence of civilians among the victims, specified that this attack with small arms targeted a village that counts many members of the Iraqi security forces among its inhabitants.
Both confirmed that the gunmen used several vehicles and semi-automatic pistols in their attack on the town near the eastern city of Muqdadiya. Police officials said the attack took place in a predominantly Shia village. According to the police, militants from the Islamic State group had kidnapped two villagers and then broke in when their ransom demands were not met. They said all the dead and wounded were civilians.
In early September, 13 police officers were killed in Kirkuk by a car bomb that targeted a security checkpoint. Although the Baghdad government announced victory over ISIS on December 9, 2017, Iraq cannot be said to be safe from the terrorist threat. As stated by the Iraqi premier, Mustafa al-Kadhimi, on January 26, terrorism has returned to threaten the country, probably intending to undermine the path to democracy. Diyala, Salah al-Din, and Kirkuk are the three regions included in the so-called "Triangle of death," where cells of the Islamic State are still particularly active.
In September alone, sixteen attacks were recorded in this area, including explosions, ambushes, and armed attacks. In total, 45 victims were recorded, including deaths and injuries. A few days ago, the ISF dealt a severe blow to the Islamic State between Syria and Iraq. They arrested the IS commander, responsible for transferring the families of jihadists fleeing from the Al-Hol (Hasaka) prison to the neighboring country. On the list of the most wanted former ISIS terrorists, the man was captured in a targeted raid in Nineveh and, in particular, in the Jaghifi area in the Sinjar district.
No details have been provided on his identity, but he is believed to be a leading figure on the side of the logistic and group support networks between the two nations. His arrest, coupled with recent Kurdish SDF operations in the Syrian province, will make it more difficult for fundamentalists to flee the camp and cross borders. Moreover, this is the fourth leader of the Islamic State, captured by the ISF in just two weeks.