Biden not keen on sharing intel briefings with Trump given latter's 'erratic behavior'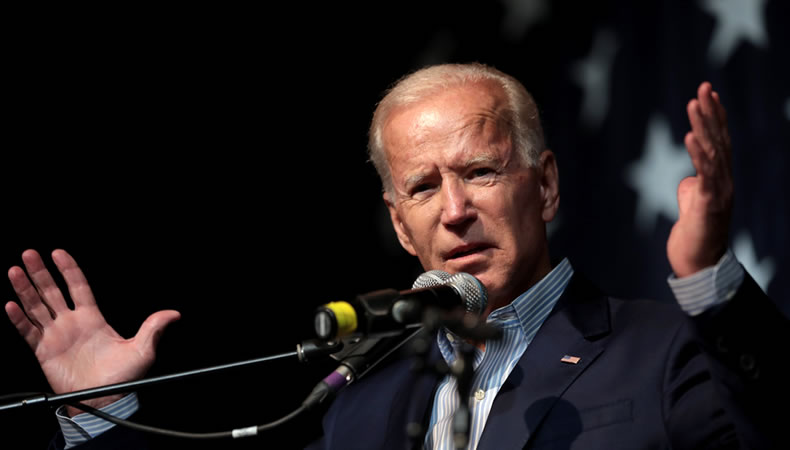 On Friday, US President Joe Biden said that his predecessor Donald Trump should not be receiving classified intelligence information, citing Trump's "erratic behavior" as a reason. The outgoing presidents generally receive the classified intelligence briefings, as a matter of courtesy, but given Trump's history of dealing with or rather blurting out important information to the world made Biden administration nervous and unsure of carrying on with the tradition.
During his interview with CBS News, Biden put out the message loud and clear that he didn't want Trump to receive these briefings. He said, "I just think that there is no need for him to have the intelligence briefings. What value is giving him an intelligence briefing? What impact does he have at all, other than the fact he might slip and say something?"
When the question regarding Trump accessing sensitive intelligence information was raised earlier this week, White House press secretary Jen Psaki said that the issue was "something that is under review."
Many of the officials, who served under Trump administration, voiced similar opinions. Susan Gordon, who was the principal deputy director of national intelligence during the Trump administration serving from 2017 to 2019, mentioned in her Washington Post op-ed last month that she urged Biden to not share intel briefings with her former boss Trump.
She said, "His post-White House 'security profile,' as the professionals like to call it, is daunting." Gordon's article was published around the time when ardent Trump supporters, who comprised of an unruly mob, stormed the US Capitol in an attempt to stop lawmakers from certifying his defeat in last November's election. "Any former president is by definition a target and presents some risks. But a former president Trump, even before the events of last week, might be unusually vulnerable to bad actors with ill intent."
RELATED NEWS: Rohani: if Joe Biden returns, Iran goes back to the nuclear agreement
Gordon also warned the current administration that Trump, a real estate tycoon who is neck deep in huge debts, amounting about $400 million, could use it to influence his future business engagements. "Trump has significant business entanglements that involve foreign entities," Gordon wrote. "Many of these current business relationships are in parts of the world that are vulnerable to intelligence services from other nation-states." Even Adam Schiff, chairman of the House Intelligence Committee, echoed similar opinion as Gordon and suggested that the Democrat president should cut off Trump from these briefings."There's no circumstance in which this president should get another intelligence briefing," Schiff said shortly before Trump ended his term last month. "I don't think he can be trusted with it now, and in the future."