Egypt and Ethiopia Want to Resolve the $4.6bn Nile Dam Dispute for Good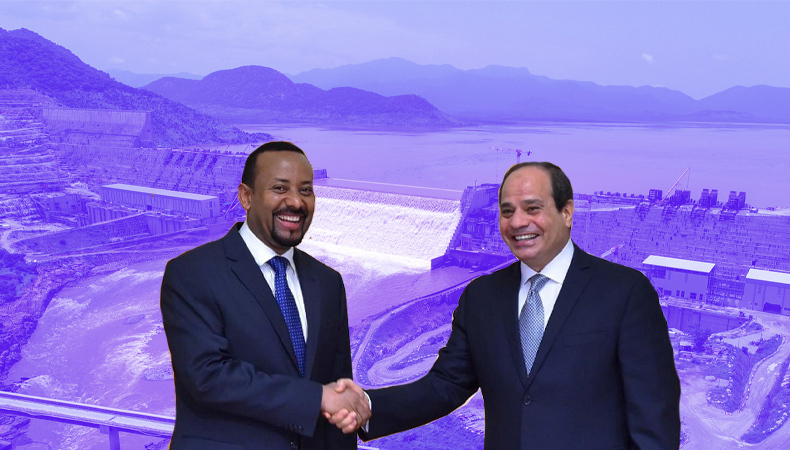 Egypt and Ethiopia have decided to resolve the years-long dispute over the Nile Dam within four months. Ethiopia's Prime Minister Abiy Ahmed discussed the dam with the Egyptian president Abdel Fattah el-Sissi in Cairo on Thursday in a regional meeting about the conflict in Sudan. 
Also Read – Ethiopia accuses Cairo of politicizing Nile water issues, and Egypt denounces them
Dispute about the Grand Ethiopian Renaissance Dam (GERD) arose since its construction in 2011. Cairo objected to the project, highlighting it as a threat to Egyptian and regional stability, specifically to Egyptian water security. But Ethiopia argued that the GERD is a development project, and not a security-based political project. 
The GERD is a non-consumptive hydropower project owned by the Ethiopian Electric Power Corporation. Ethiopia constructed it in the Benishangul-Gumuz region on the Blue Nile River, about 40km east of Sudan. The dam is also part of a long-standing feud between Egypt and Sudan. 
Ethiopia stood its ground saying the hydroelectric project will significantly improve livelihoods in the region. It reiterated that it has the right to utilize the Nile River's natural resources to address widespread poverty and improve the living standards of its people. 
Egypt pointed out that the dam would reduce its share of the Nile water, impact hundreds of thousands of agricultural jobs, and disrupt the country's food balance amid rising prices and increasing population. 
The announcement of talks and resolving the conflict between Egypt and Ethiopia comes after months of mediation by Russia, and South Africa. Reports also highlight that Sisi and Abiy Ahmed met in Paris in June on the sidelines of the Summit for a New Global Financing pact. 
Also Read – Why Ethiopian Peacekeepers Are Rushing To Sudan For Asylum?
As such, both countries have now expressed willingness to resolve the dispute. However, no date has been set for the resumption of the talks, or where it will be held.