Egypt denies Turkish claims of holding talks with Ankara over energy exploration in Mediterranean Sea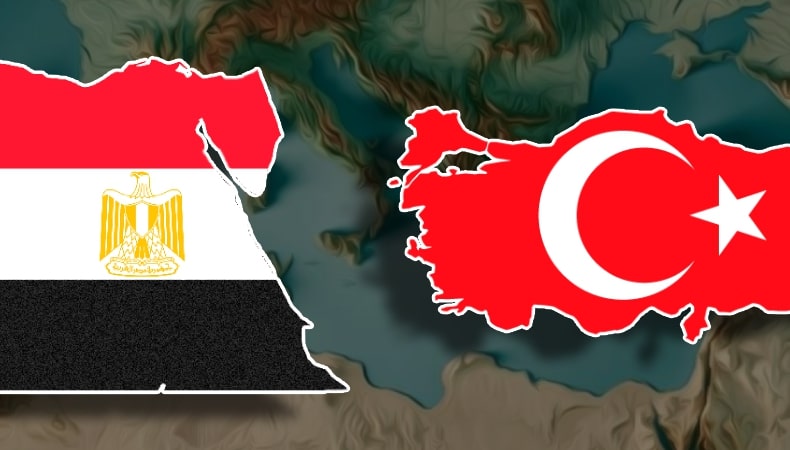 Egypt denied reports stating that the African country held talks with Turkey to facilitate latter's energy exploration drive in eastern Mediterranean. Egypt's diplomatic sources confirmed that their conduct had no intentions to formulate any maritime deal with Turkey and added that Egypt would always side with Cyprus and Greece in terms of any negotiations with Turkey, over the matter of eastern Mediterranean.
Cairo's sources said, "The Egyptian side is sticking to its position rejecting the maritime agreement signed between the Libyan Government of National Accord and Ankara… Egypt's respect for the maritime borders of the Mediterranean countries is not new and Turkey's attempts to claim that the two countries have negotiated is incorrect."
Last week, there surfaced reports hinting that Egypt might soon sign Exclusive Economic Zone (EEZ) deal with Turkey, which would provide latter with official access to oil-rich international water, which have been the basis of dispute between Turkey and Greece. To add more weight to those reports,last Wednesday Turkish foreign minister, Mevlut Cavusoglu, said that his nation was working towards bettering its relations with Cairo. Cavusoglu also told reporters in Ankara, "According to the course of our relations, we can also sign an agreement with Egypt by negotiating maritime jurisdictions."
Read more : Egypt holds talks with Greece to boost cooperation in multiple areas including energy and economy
Eastern Mediterranean region has been bone of contention between nations as it holds more than 70 trillion cubic feet of natural gas or has about 1.5% of the world's total natural gas reserves.Turkey's arbitrary energy exploration drive in the eastern Mediterranean has worsened its ties with neighbouring countries, especially Greece and Cyprus. The two have been contesting Ankara's right to undertake gas exploration in their regional waters. The conflict reached its height in 2019 as the respective nations even prepared for military engagement in the contested waters, compelling European Union to intervene in the matter.
Egypt clarified its stand with regard to Turkey as Cairo has been working to build stronger bilateral ties with Greece. Last week, Egyptian President Abdel Fattah El-Sisi held a telephonic meeting Greek Prime Minister Kyriakos Mitsotakis, to discuss ways to boost ties with latter on various areas, with special focus on economy and energy. Egyptian Premier also expressed his openness to work on security and military cooperation program with Greece.