Lebanon sees no end to its political woes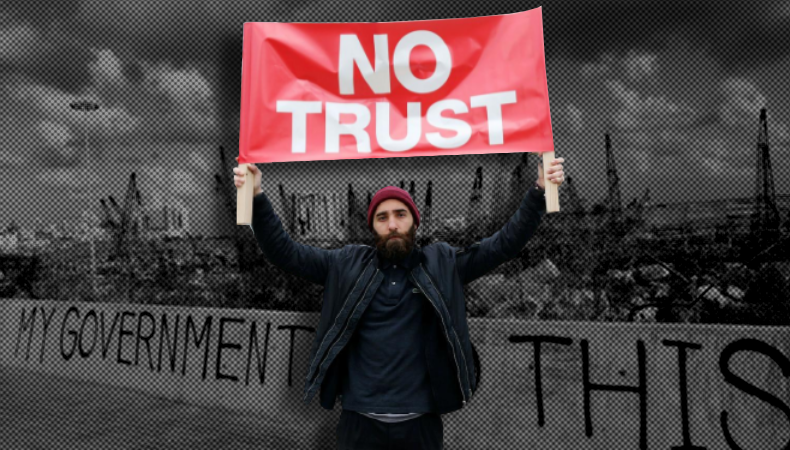 Lebanon– There is no end to the political turmoil of Lebanon despite international pressure and interim formation of the government. The leaders are succumbing to pressure and giving up their position making lives of the Lebanese citizens even more difficult. On Wednesday, Lebanon's newly formed cabinet was also called off and it led to further firing of political issues. Political turmoil has led people to get confused about who is responsible for running the country.
There was a crisis among the various ranks in the cabinet and all the infighting led to people further discussing the removal of a judge who was investigating the massive August 2020 Beirut port blast. Since the Beirut blast, the country has been trying to stand back on its feet but to the incapability of the leaders, it has miserably failed to regain control.
The Lebanese population has been desperately waiting for the leaders to form a government by September but when the government finally announced the renewal, it could not even continue for a month and ministers gave up their positions. The ongoing political tensions are also responsible for the downward trend in the economy.
The economy of the country is one of the worst in over a decade in the world. The economy was falling to put the economy back on track and after last year's explosion things further deteriorated. Apart from this, the country also houses some of the militia groups which are responsible for the violence and physical breakdown of the country. The port blast was also allegedly carried on by one of the active terror groups.
For investigation purposes, Judge Tarek Bitar was appointed but amid the infighting, he was also forced to suspend his probe on Tuesday. Things became worse when the ministers he had summoned for investigation purposes filed a counter lawsuit against him accusing him of negligence.
The local media reports now suggest that Hezbollah and Amal are now coming together to carry out a political campaign who campaigned against the judge and targeted him probing into the Beirut blast and accusing other leaders.
The Hezbollah chief Hassan Nasrallah also accused him of political bias which further raised many concerns for the political approach. This is the second time that the probe into this matter has been paused. Even his predecessor was forced to suspend the investigation after he was blamed for a similar reason as ministers accused him of being biased.