Egypt Reels Under Pressure On All Fronts Over Dwindling Dollar Value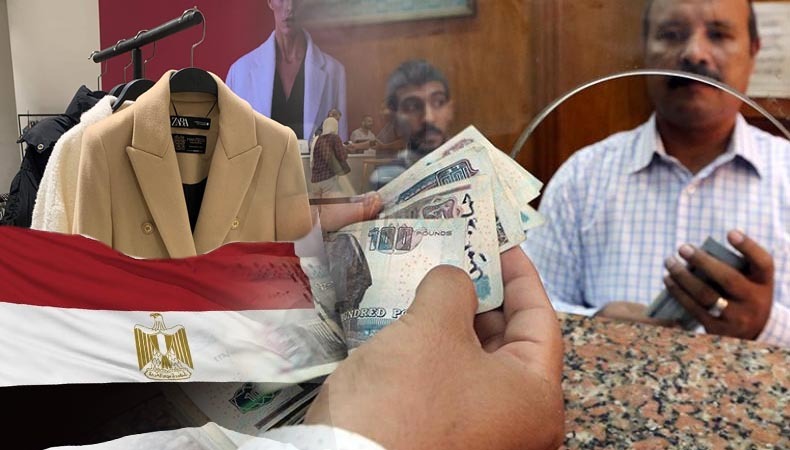 Egypt–Dollar shortage has started to give cold sweats and sleepless nights to Egyptians. Things are getting to be so bad that garment companies have been forced to show off winter wear instead of summer wear as there is restriction on imports. Blame it on the dwindling dollar that has made trade difficult for Egypt with the rest of the world.
What mannequins can be seen wearing is the collection from the previous winter's collection. There are no summer clothes because stores have found it difficult to get it imported. What is worst is that previous year's collection is being sold on a much higher price too.
The dollar shortage comes in the wake of the ongoing Russian-Ukraine war. Therefore, Egypt sees its imports being banned more so in the category of non-essential items like clothes, cars, home appliances, car tyres and luxury food items.
Higher global energy, food and shipping costs resulting from Russia's invasion of Ukraine in late February have swelled Egypt's already huge import bill of about $80 billion a year.
Related Posts
Meanwhile, higher US interest rates have made it more expensive to service Egypt's foreign debt of $83bn and made the country's bond and treasury bill issues less attractive to foreign investors. An estimated $20bn of foreign investment has been pulled from the local debt market this year because of the uncertainty over emerging markets.
For Egypt, its foreign tourist has again reduced. Blame it on the ongoing war that 30 percent slump has come about the tourism industry as people have decided to keep safe and not travel.
To add to the injury is the dipping foreign currency reserves. They act as a psychologically important indicator that has reportedly fallen from about $40bn at the end of 2021 to $33.14bn in July.
The government has responded by devaluing the currency by 14 per cent in March, banning the export of essential food items and opening negotiations with the IMF to reach a deal on further structural reforms and a possible loan from the Washington-based lender.
The result overall has been a steep rise in prices, pushing the inflation rate up to nearly 14 per cent in July, the last month for which official figures are available. There is growing expectation that there will be another currency devaluation, which would push prices up further.