Elon Musk threatens lawsuit as Meta's Threads takes off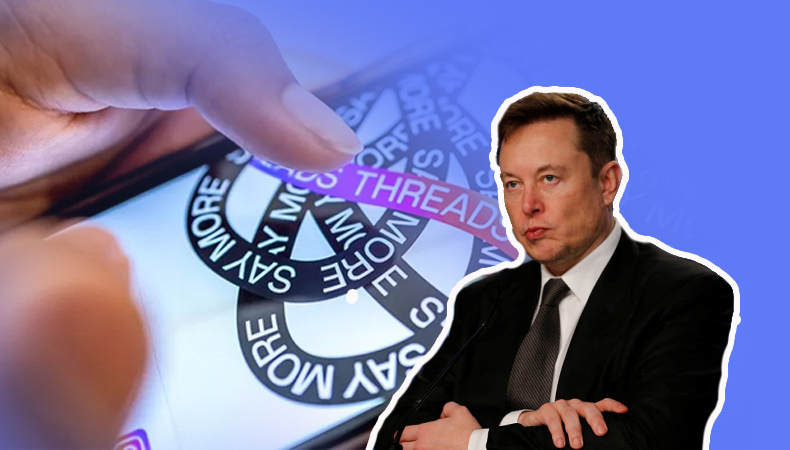 Twitter, an American social media company owned by tech billionaire Elon Musk, has threatened to sue Meta, an American multinational technology conglomerate owned by Mark Elliot Zuckerberg, just hours after Meta launched the new app 'Threads'.
Also Read – Elon Musk expresses 'extreme' concerns over paedophile content on Instagram
Alex Spiro, an American attorney, accused Meta of "unlawful misappropriation of Twitter's trade secrets and other intellectual property." In a letter to Meta CEO Mark Zuckerberg, Elon Musk's lawyer Alex Spiro also accused Mark Zuckerberg's company of appointing some former Twitter employees who reportedly "had and continue to have access to Twitter's trade secrets."
Threads, Instagram's text-based conversation app, debuted on Apple and Android app stores in 100 countries at 2300 GMT on Wednesday. However, it is not available in the European Union due to regulatory concerns.
Within a few hours of its launch, over 30 million people across the world had downloaded Threads. On Thursday, Zuckerberg said on his Threads account, "Feels like the beginning of something special, but we've got a lot of work ahead to build the app."
Jennifer Lopez, an American actress, dancer and singer; Shakira, a Colombian singer and songwriter; Oprah Winfrey, an American talk show host, television producer, actress, author, and media proprietor; and Hugh Jackman, an Australian actor, already joined the Threads app. Media outlets The Washington Post and The Economist also joined the new app by Meta.
Meta CEO said, "I think there should be a public conversations app with 1 billion people on it. Twitter has had the opportunity to do this but hasn't nailed it."
Meanwhile, Andy Stone, Meta spokesperson, denied reports of Meta hiring former Twitter employees. He said on his official Threads account, "No one on the Threads engineering team is a former Twitter employee." 
Also Read – BBC vs. Elon Musk
Adam Mosseri, an American businessman and the head of Instagram, said, "Threads is a friendly platform for conversations."