First Bahraini-built satellite to launch by December 2023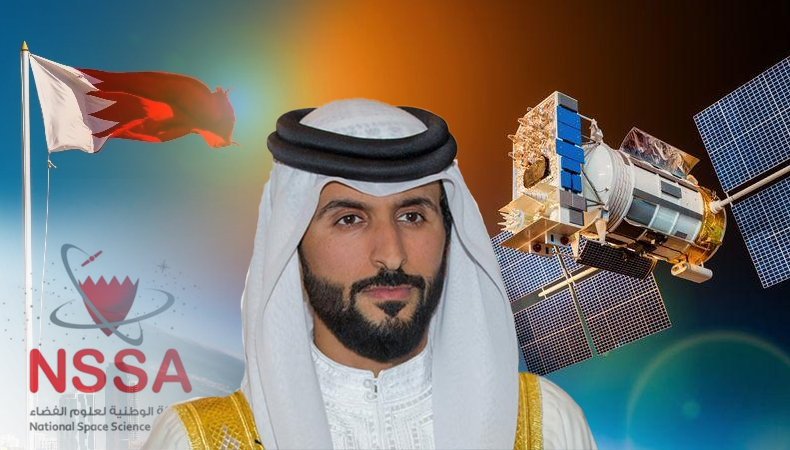 Bahrain– The Bahraini-built first satellite to launch by the end of December 2023, a distinguished achievement for the country. Bahrain's commander of the royal guard talked on Sunday about the country's first 100 per cent locally-built satellite.
His Highness Sheikh Nasser bin Hamad Al-Khalifa said a group of qualified Bahraini youth in the field of space science and technology will contribute to building the satellite. The country's first 100 per cent satellite will be built under the directives of His Royal Highness Prince Salman bin Hamad Al Khalifa, Crown Prince and Prime Minister and National Security Adviser.
Sheikh Nasser expressed appreciation for the National Space Science Agency's (NSSA) management for their contribution to the field of space and technology.
His Highness also talked about the excellence of Bahraini youth in various fields. He noted that youths are determined to achieve everything to enhance Bahrain's status across the world. He also said that their determination reflects their patriotic spirit.
Related Posts
Sheikh Nasser expressed his appreciation for the members of the Bahrain Space Team for their scientific contributions in the various fields of space science. He also attributed Bahrain's space steps to the vision of His Majesty.
Kamal bin Ahmed Mohammed, NSSA Board of Directors Chairman, thanked His Highness for his ongoing support for Bahrain's Space Team. He reportedly said that Sheikh Nasser motivated them to develop the satellite, a national project that is the first of its kind in the country.
According to Kamal bin Ahmed Mohammed, the project is part of NSSA's new strategy to enhance national capabilities by qualifying Bahraini youth for creativity and excellence in this field. The project will begin with the launch of the first Bahraini satellite and end in 2028. Ahmed Mohammed expressed his pride in the exceptional achievements of the Bahrain Space Team in the field of space science.