Mohamed Bazoum Tried to Escape Niger, Fly Out on Helicopters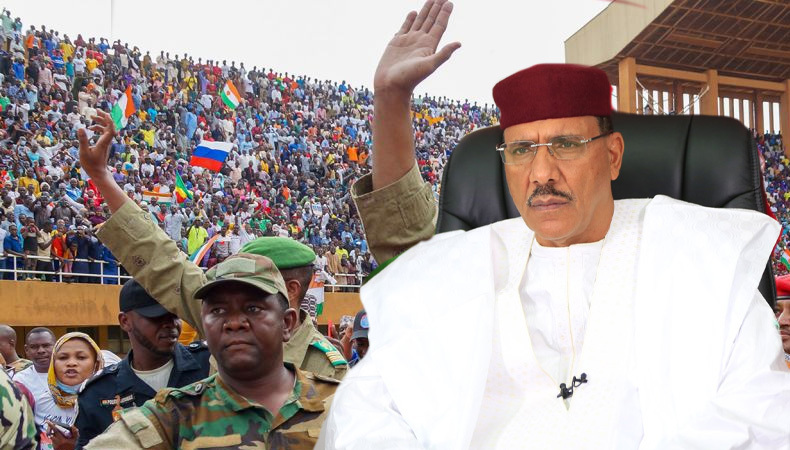 Former Niger president Mohamed Bazoum, who was ousted by the military in July, attempted to escape with his family, two cooks and security but failed. The escape plot involved flying out in helicopters.
Amadou Abdramane, Niger junta spokesperson, said the main actors and some of the accomplices were arrested. "They had planned to fly out on helicopters, belonging to a foreign power, to neighboring Nigeria. The strong reaction of the defense and security forces made it possible to foil this plan to destabilize our country."
The military denounced Bazoum's actions as irresponsible.
Is Bazoum Still the Niger President?
Despite being toppled from power in a military coup, Mohamed Bazoum has refused to resign. France also recognizes Bazoum as Niger president. The ousted president filed a legal case with the Economic Community of West African States (ECOWAS) court last month against the junta.
The military argues that Bazoum was bound to be removed from power. It cited deteriorating security situation in the country and corruption. The junta believes its better positioned to tackle the Islamist insurgency in Niger. It should be noted that Niger is inflicted with two jihadist insurgencies.
Emmanuel Macron, the French President, said in September that Niger's elected president has been held hostage since July. "We call for the release of President Bazoum and the restoration of constitutional order, and we do not recognize the legitimacy of the putschists' declarations, since President Bazoum has not relinquished power.
"And so, if we redeploy anything, I would only do so at President Bazoum's request and in coordination with him, not with officials who today are taking a president hostage. From day one, France has been coordinating with all the presidents of the region and the heads of state and governments, and we fully support the positions of ECOWAS."
Keep Reading
Niger, the Sahel totalitarianism made of sand
Niger Celebrates as French Ambassador Finally Leaves
US Also Says Niger Coup
After two months, the United States has declared the toppling of the Niger government as a coup. Washington made its position clear after the junta did not want to abide by constitutional guidelines to restore civilian and democratic rule in the country. The US had been pressing for a diplomatic resolution since July 26.
A US official said they are taking this action because they have exhausted all available avenues to preserve constitutional order in Niger. The US has already halted counterterrorism operations in Niger. The Biden administration made it clear that US cannot continue business as usual in Niger.