Global Coronavirus cases surge to 132.2 million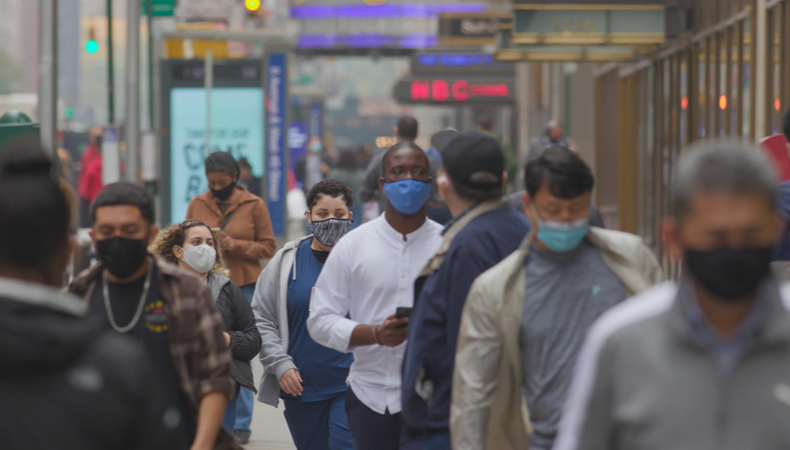 The global Covid-19 caseload has surged to 132.2 million, while worldwide deaths have crossed 2.87 million, as per the date released by the Johns Hopkins University's Center for Systems Science and Engineering (CSSE).
In its update on Wednesday morning, the data revealed that the current global cases and death count is 132,293,566 and 2,871,642, respectively. So far, the US remains as the worst-hit country with cases and deaths at 30,845,915 and 556,509, respectively. As per the CSSE, Brazil follows the US and stands at the second place with a case count of 13,100,580 and 336,947 deaths.
According to Reuters, the latest worldwide resurgence of Covid-19 infections is placing a mighty challenge to vaccination efforts across the globe. It took slightly more than a year for the global Covid-19 death toll to reach 2 million. It took nearly three months for the next 1 million deaths to be added in the count.
India stands at 12,686,049 cases so far whereas France has 4,902,025 cases followed by Russia with 4,546,307 cases. So far, UK has seen 4,379,033 infections followed by Italy with 3,686,707 corona victims and Turkey has a number of 3,579,185 cases.
Countries with more than 2 million cases also include Spain (3,317,948), Germany (2,909,902), Poland (2,456,709), Colombia (2,468,236), Mexico (2,256,509) and Argentina (2,428,029).As per the CSSE figures, Mexico comes in the third place, in terms of deaths, with 204,985 fatalities.
Nations with a death toll exceeding 50,000 include India (165,547), UK (127,126), Italy (111,747), France (97,431), Iran (63,506), Russia (99,431), Spain (75,911), Germany (77,245), Colombia (64,524), Poland (55,065), Argentina (56,634), Peru (53,138) and South Africa (53,032).