Ethnic clashes continue in Sudan's West Darfur region of Sudan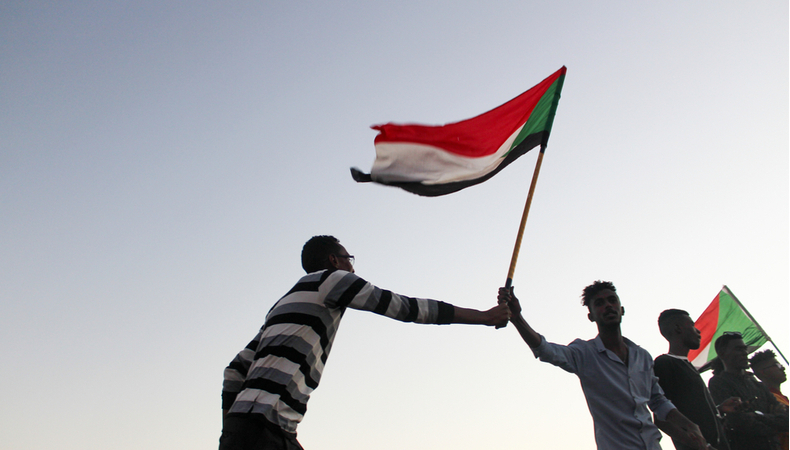 At least 40 people have been killed in Sudan's West Darfur region after three days of ethnic crashes that have prompted the authorities to declare a state of emergency, the United Nations confirmed Monday.
In recent days, the Darfur region of Sudan has been the scene of several ethnic clashes between members of the Arab tribes Rizeigat and Masalit, which have caused dozens of deaths and injuries.The main clashes took place in the town of El-Geneina, near the border with Chad, which serves as a hub for delivering aid to the region destroyed by the conflict.
Hundreds of people fled their homes in the neighborhoods of Hay Al-Jabal and Al-Jamarik, in the city of El-Geneina,taking refuge in nearby mosques and public buildings. The Sudan Security Council has declared a state of emergency and has deployed troops to the area to restore peace.
The vast region of Darfur was the scene of a bitter conflict that broke out in 2003, which caused approximately 300,000 deaths and 2.5 million displaced persons. Since then, several peace agreements have been signed, but ethnic and tribal clashes continue to rage periodically over control of the territory and access to water. The ease of obtaining weapons, coupled with ethnic differences and confusion over land or water ownership, has led to a series of murders.
These clashes often pit nomadic Arab shepherds against settled peasants of non-Arab ethnic groups. In January, two weeks after the peacekeeping mission of the United Nations and the African Union, the 13 years of occupation of the area ended. Following the October peace agreement, more than 200 people were killed in tribal clashes, serious events like not happened for years.
Read more : Sudan reiterates call for new approach on GERD negotiations
Sudan is in the midst of a difficult transition period following the overthrow of long-time President Omar al-Bashir in April 2019 over mass protests against his government. The transitional government pushed for peace with rebel groups in Sudan's major conflict zones, including Darfur. However, attacks by members of the Arab tribes al-Bashir had armed to fight the rebels have intensified and tribal fighting has escalated in the heavily armed region. The ICC (International Criminal Court) has accused al-Bashir of war crimes and genocide for allegedly organizing the campaign of attacks in Darfur.
On December 31 last year, despite the populations feared further violence in the region, the UN and the African Union concluded their 13-year peacekeeping mission in Darfur. The Sudanese government has said that a new joint peacekeeping force would be able to protect civilians in the coming weeks.