Global Gateway for a New, Geopolitical EU to Clash China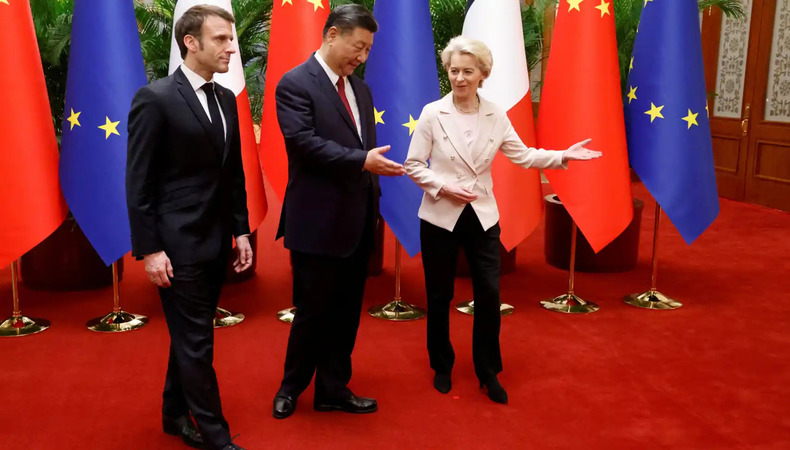 The European Union has been warning developing countries to stay clear of China's Belt and Road Initiative (BRI), but now the bloc is laying out its own infrastructure drive – the Global Gateway. The European Commission says its ambitious connectivity project that will work for people and the planet.
It is a new European strategy to boost smart, clean and secure links in digital, energy, and transport sectors, and to strengthen health, education and research systems across the world. The EU touts the Global Gateway will tackle the most pressing global challenges – from fighting climate change, to improving health systems, and boosting competitiveness and security of global supply chains.
But this comes contrary to EU's rhetoric – "not to use connectivity as a foreign policy tool".
EU's Global Gateway
President of the European Commission Ursula von der Leyen says the Global Gateway strategy is a template for how Europe can build more resilient connections with the world. "We will support smart investments in quality infrastructure, respecting the highest social and environmental standards, in line with the EU's values and standards."
The EU has set aside €300 billion of investments for sustainable and high-quality projects. The bloc's partners can develop their societies and economies, create opportunities for the EU Member States' private sector to invest and remain competitive.
Through the Global Gateway, the European Union aims to narrow the global investment gap worldwide. It will be a high-standard and transparent infrastructure partnership to meet global infrastructure development needs. Moreover, the Global Gateway is aligned with the UN's Agenda 2030 and its Sustainable Development Goals, as well as the Paris Agreement.
Keep Reading
Gilgit-Baltistan Seeks Tourism Cooperation With Turkey
China Celebrates Vladimir Putin's No Limits Friendship
Boosts EU Economy Security
However, the EU is also using the Global Gateway as a tool to bolster the bloc's economic security and resilience. It wants to increase influence over global norms and standards setting and compete with China's BRI and the connectivity projects surfacing in the Middle East.
A leaked document states that member countries of the European Union had initially rejected the Global Gateway project to avoid stoking internal rivalries. But now that the EU is pushing the idea forward, it will further deepen divergences.
Now, Global Gateway is part and parcel of a deeper agenda to bring about economic security and to push away China's BRI.