Erdogan Gives NATO the Green Light for Sweden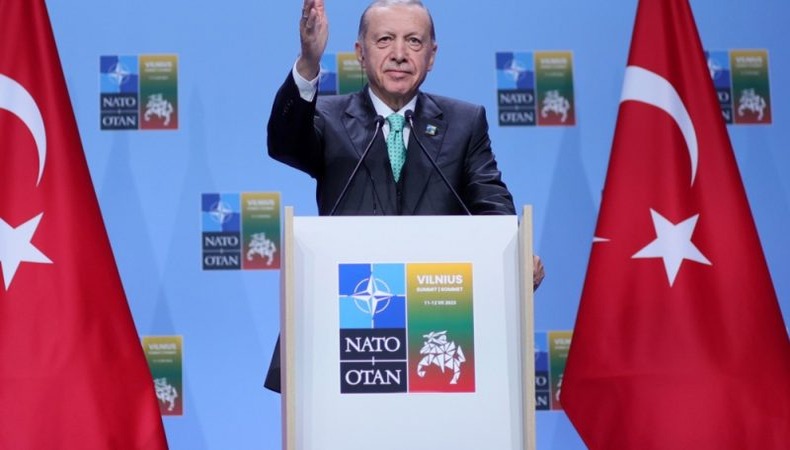 After hurdling Sweden's bid for NATO accession, the Turkish President Recep Tayyip Erdogan has finally given the North Atlantic Alliance the nod. He signed the European country's NATO accession protocol and sent it to the Grand National Assembly of Turkiye for ratification.
This comes after Erdogan promised in July to send the legislation to parliament when it reopened in October. Earlier in the year, he had raised objections to Sweden's bid saying Stockholm was accommodating Kurdish militants and other groups which were a threat to Turkiye.
Moreover, Erdogan had also raised concerns about Sweden allowing the desecration of the holy Quran. Last month, he complained that Sweden was not doing enough to combat terrorism and Islamophobia.
Sweden Commends Erdogan
Ulf Kristersson, the Swedish Prime Minister, applauded the Turkish President's move. "Glad to hear that Turkish President Erdogan has now handed over the ratification documents to the Turkish parliament. Now it remains for the parliament to deal with the issue. We look forward to becoming a member of NATO."
Sweden acknowledged the country's military weakness and witness Russia's aggression in Ukraine brought about the need to safeguard its land and people from such aggressors. But it wasn't just Russia's 2022 invasion of Ukraine. It goes back to 2013 when Russian bomber planes simulated an attack on Stockholm. This had Sweden running to NATO.
Reports state that Sweden's military capacity is just 57,000. Stockholm cut back the size of its military in the 1990s and changed its priorities from territorial defense to peacekeeping missions around the world. But things changed when Russia took over Crimea in 2014.
Keep Reading
Libya Floods: More than a Decade of NATO Bombings and Chaos
Diplomatic row between Iraq and Sweden: 18 Iraqi police jailed
Is Sweden Really in NATO?
So what made Turkey from not allowing Sweden's entry into NATO to signing its approval? Turkiye sealed a deal with the US for 40 new F-16s and a pledge from Stockholm to help revive Ankara's moribund process of accession to the European Union.
But Sweden has one more hurdle – Hungary. Viktor Orban, the Hungarian Prime Minister, believes nothing is threatening Sweden's security, as such Hungary is in no rush to ratify its NATO accession. The Hungary government is also rapping Sweden as some Swedish politicians have been spreading blatant lies about democracy in Hungary.