Greece and Turkey foreign ministers meet to ease Mediterranean exploration crisis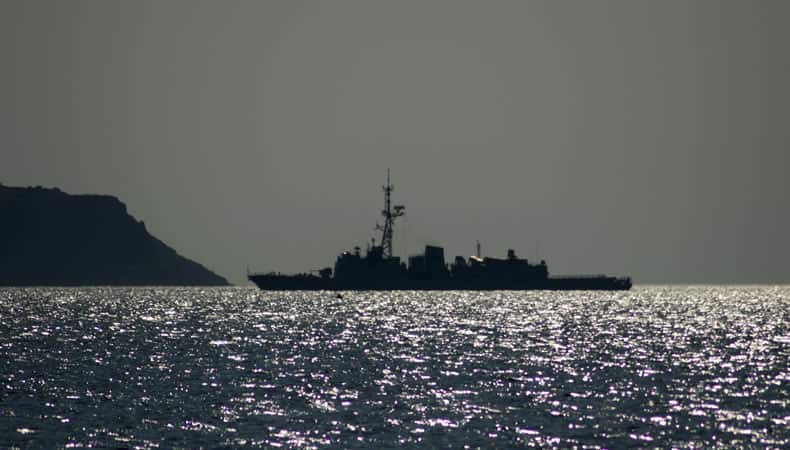 On Thursday, foreign ministers of Greece and Turkey met on the sidelines of the Globsec Forum in Bratislava. Turkish foreign minister Mevlut Cavusoglu, held a 25 minutes meeting with his Greek counterpart Nikos Dendias, leaving hope for an extended meeting in near future. Cavusoglu said, "During this meeting, we agreed that exploratory talks and confidence building measures would be carried out in the coming period. Since Turkey will host this, we will suggest some dates for these meetings." "I told him (Dendias) that it is beneficial to maintain dialogue even in the toughest conditions and we also agreed to do that," he added.
The two met for the first time since the tensions escalated between the NATO allies in August as Ankara sent the Oruç Reis, a survey ship escorted by warships, to conduct energy exploration research in contested waters of Eastern Mediterranean. Athens and Cyrus claimed right over those waters and objected to Turkey's seabed resource exploration drive and asked the country to stop its "illegal" activities with immediate effect.
The situation worsened as the rival warships collided, and Turkey refused to end its exploration drive asserting that it was working on international waters. Ankara also accused Athens and Nicosia's "maximalist" of flaring up the matter deliberately by making claims over the area, near the narrow strip of waters dotted with Greek islands.
Greece, to prepare for a tough confrontation against Turkey, placed its military on high alert and created a strong diplomatic front against Ankara with the US, EU, France and Israel on its side. Whereas Turkish President Recep Tayyip Erdogan warned European nations and allies of Greece that in case of any "harassment" of its vessels, Ankara would not hesitate to retaliate strongly. Turkish leader even sent his warships and research ships to south of Turkey between Crete and the island nation of Cyprus.
To descale the tensions, EU nations stepped in and suggested the two to opt for dialogue over conflict. While the meeting did not bring out an immediate solution, but it led to inception of diplomatic talks between Athens and Ankara.
On Thursday, besides Dendias, Cavusoglu also held a separate meeting with German Foreign Minister Heiko Maas, whose nation holds the current rotating EU presidency. Cavusoglu expressed Turkey's "disappointment" with the EU decision to impose of sanctions on Ankara in case Turkey's "provocations" in the eastern Mediterranean continued.
Last month Turkey withdrew its exploration vessel from contested Mediterranean waters to "allow for diplomacy" before the European Union summit last week. With respect to Germany's mediation efforts between Ankara and Athens, Cavusoglu said, "Germany, Mrs Merkel and Heiko Maas did all they could, but the outcome is clear."