Armenia-Azerbaijan conflict could soon turn into another episode of Turkish aggression, would allies raise call for peace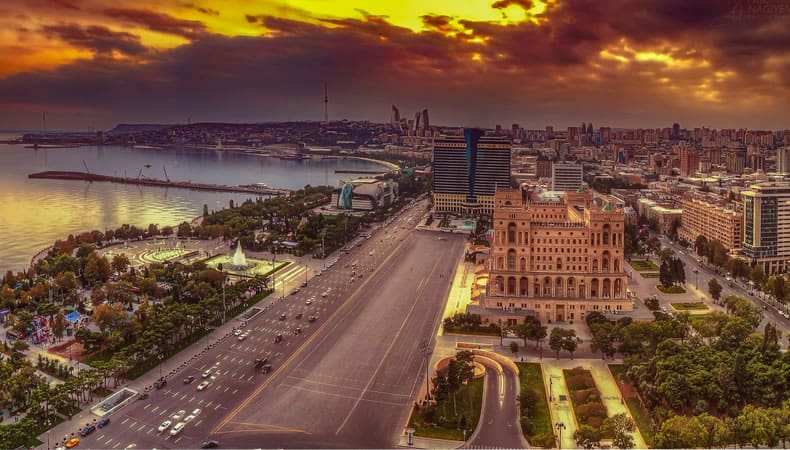 Armenia and Azerbaijan conflict has been turning violent with every passing day. The border skirmish, which has been ongoing for over 11 days now, is the perfect example of a nationalistic war triggered for economic motives. Both the nations are fighting over the contested territory of Nagorno-Karabakh, which had been autonomous in Soviet era but is now internationally recognized as part of Azerbaijan, despite its primarily ethnic Armenianpopulation. Though both the nations on paper are secular democracies but Armenia is home to Christian majority population, while Azerbaijan to Muslim majority population.
The two warring neighbours have a history of clashes as Armenia and Azerbaijan fought a bloody war over Nagorno-Karabakh from 1988 to 1994. When the Soviet Union disintegrated, the Nagorno-Karabakh parliament voted to join Armenia, but Azerbaijan, unsettled with the decision, launched a series of pogroms in Sumgait and Baku targeting Orthodox Christian Armenians. About 30,000 got killed and almost 1 million displaced during the attack. The issue was never really resolved but suppressed, which lead to frequent clashes between the two.
Though it stands unclear who initiated the recent conflict but it clearly got sparked with Turkish invention, as Recep Tayyip Erdogan committed to extend his support to his economic partner and ideological ally, Azerbaijan. Last week, Erdogan said, "Turkish-Azerbaijani cooperation is based not only on strong solidarity between our states, but also on common history and unity of our hearts." He added, "Turkish and Azerbaijani people speak the same language, have a common history. Our relations are built on this sound foundation and strengthening on the basis of the 'one nation, two states' principle."
For Armenia, the recent intervention of Erdogan's Turkish forces and Syrian mercenaries was nothing less than the reminder of horrific Armenian Genocide, between 1915 and 1923, in which up to 1.5 million Armenians were slaughtered by the Ottoman Empire. Though to this day, Ankara refuses to recognise the Armenian genocide, which again stands as the cause of friction between Turkey and Armenia. Besides ethnicity, the current clash revolves around oil and gas supplies.
The energy-rich Azerbaijan has built several gas and oil pipelines across the Caucasus (the region between the Black Sea and the Caspian Sea) including the Baku-Tblisi-Ceyhan oil pipeline, the Western Route Export oil pipeline, the Trans-Anatolian gas pipeline and the South Caucasus gas pipeline. Erdogan's strong interest in Nagorno-Karabakh conflict mainly rests on shielding those pipelines as they lay close to the contested region (16km) and could be targeted in case of an open war, impacting energy supplies of Turkey and the nearby region.
Amid the warring nations and silent allies, Iran emerged as a voice of reason warning all the sides that this violent battle, which has reached its northwestern border region, could snowball into a regional war if it continued to stretch and pull in foreign powers. Iran, understanding the threats of war ongoing in its neighbourhood, said that it would pose direct threat to the security of the Islamic Republic. Not for others but Iran has been worried for itself and fears that it might trigger separatist movement within its own territory.
"We must be careful that this war does not turn into a regional war," Iranian President Hassan Rouhani told a cabinet meeting Wednesday, "and those who pour gasoline on this war should pay attention that its continuation is not in the interest of any country, and this war must end through political ways."Rouhani said that "occupation is not acceptable for us and war is not either."
Unexpectedly, Armenian allies including US, Russia and France, who also have been flag bearers of peace at United Nations, have so far chosen to remain silent, absent and strongly biased respectively. The trio, which comprise the Minsk Group, recently called for a ceasefire, but Erdogan and Ilham Aliyev refusedto adhere to it, blaming the international community for the problem. Probably besides Iran, the current clash posed direct threat to significance of diplomacy at UN Security Council or to the authority of those tasked with solving the crisis.
Armenian-Azerbaijan conflictput all three nations (US, Russia and France) in a difficult spot as US and Russia held good ties with both, Azerbaijan and Armenia, and even supplied arms to both. Besides, Russia also has a military base in Armenia but equally needs Azerbaijan for its oil and gas supplies. In an ideal scenario, US, should have imposed sanctions against Turkey for being an aggressor in the war and for Ankara's purchase of S400 missiles from Russia. But US President Donald Trump has been trying to avoid any strong views against any of the two, for he has hidden business ties with Turkey and Azerbaijan involving millions of dollar of debt towards his business.
While US and Russia have been hiding, contemplating their face-saving strategy, France exhibited its overt bias against Turkey, which made situation worse. "The behavior of French President (Emmanuel) Macron and Russia, in general, has surprised many observers of the Nagorno-Karabakh conflict over the past week. As for the French president, he seems to be continuing his anger toward President (Recep Tayyip) Erdoğan and Turkey that first began to surface last year around October," Matthew Bryza, a former U.S. co-chair of the Minsk Group and former U.S. envoy to Azerbaijan, told Daily Sabah.
Bryza added that the two key players who could bring about an effective ceasefire could be Russia and Turkey as Moscow could initiate the negotiations given its influence on both the nations and Ankara could encourage Baku "to be satisfied with their gains up to that point and to return to negotiation again about the future of Nagorno-Karabakh and about the full withdrawal of all Armenian troops."