How is the political crisis making Iraqi lives devastating?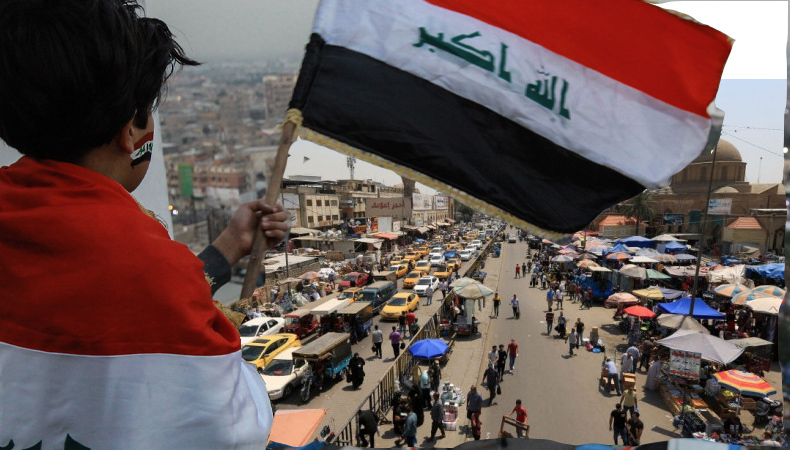 Iraq's political crisis has affected the lives of Iraqis. The country has plunged into a deepening crisis. Iraqi Christians have now blamed the political crisis of affecting the peace and security of the country.
How is the political crisis making Iraqi lives even more devastating? Is Daesh affecting the political stability of Iraq? What caused the Iraq wedding fire?
Iraqi Christians make shocking claims
Iraqi Christians have made shocking claims about the political crisis in Iraq. Iraqi Christians, who fled their village because of Daesh, have blamed the political crisis for a tragic fire accident that killed more than 100 of their friends and relatives at a wedding.
According to Iraqi Christians, chronic political rot and lax governance led to the tragic fire accident at a wedding in Iraq's largest Christian town.
"Corruption killed us"
They were driven from their village by Daesh terrorists. They were rebuilding their lives in Hamdaniya, a district in the Nineveh Governorate of Iraq. They said that terrorists had failed to kill them but corruption killed Iraqi Christains.
Priest Boutros Shito said, "Daesh didn't kill us, this catastrophe killed us." Boutros Shito was mourning over the death of at least 94 people during the wedding fire.
Priest Boutros Shito reportedly lost his parents, two of his sisters and two nephews due to the fire sparked by fireworks. He further said, "We always wait until a disaster occurs and then deal with the results. Our home is now empty of family because of greed and corruption."
Keep Reading
Iraq wedding fire
On Wednesday, the tragic fire accident destroyed a packed wedding hall in Hamdaniya. At least 94 people have died because of the fire accident. More than 100 people are also injured because of the tragedy that happened at a banqueting hall.
The authorities have arrested more than 14 people over the recent fire accident. The authorities have also arrested the owner of the wedding hall.
Prime Minister Mohammed Shia Al-Sudani has promised to impose harsh penalties "on those who were negligent and responsible for the tragic fire incident."