Iran Jails French Man For 8 Years Over Spying Charges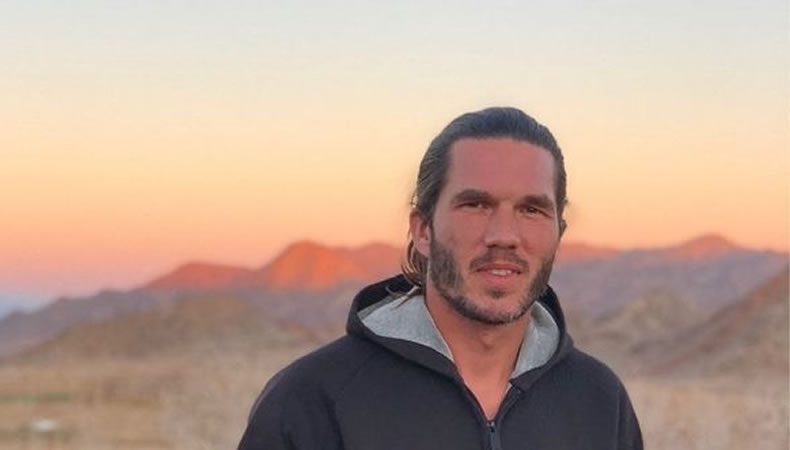 Iran–A court in Iran on Tuesday sentenced French national Benjamin Briere to eight years in jail on spying charges. He was also accused of spreading "propaganda" against Iran's Islamic system.
His Paris-based lawyer, Philippe Valent said that the process was flawed and the charges were politically motivated. He also revealed that he was not allowed to see the full indictment against him. Slamming the trial, which began on Thursday, Valent added, "Briere did not have a fair trial in front of impartial judges." Benjamin Briere, 36, has been held in Iran since May 2020. He was arrested in 2020 for flying a helicam – a remote-controlled mini helicopter used to obtain motion images, in the desert near the Turkmenistan-Iran border.
Briere is among the list of Western citizens held in Iran. He is currently on a hunger strike. He has been on a hunger strike since Christmas. Reportedly, his family members are alarmed by his physical and psychological condition in the jail. Human Rights groups and social media users have accused Iran of trying to extract concessions from other countries through such irrelevant arrests.
Related Posts
Benjamin Briere will appeal against the ruling
According to Reuters, Briere will appeal against the ruling. Saeid Dehghan, one of his Iranian lawyers, told Reuters that Briere had been shocked by the sentence. The ruling was harsher than he expected. France also slammed Iran over this decision. However, Iran's judiciary was not immediately available for comment on this decision.
The trial comes as the United States and European countries are trying to revive Iran's 2015 nuclear deal after former US President Donald Trump withdrew his country from the agreement in 2018. France has been tougher in nuclear negotiations with Iran. Reportedly, France warned Iran in the past that the way it is handling the cases of French nationals held in Iran might sour ties between both countries. In recent years, Iran's elite Revolutionary Guards have arrested many dual nationals and foreigners on spying charges.