Iran Rial Takes a Hit in Israel-Palestine War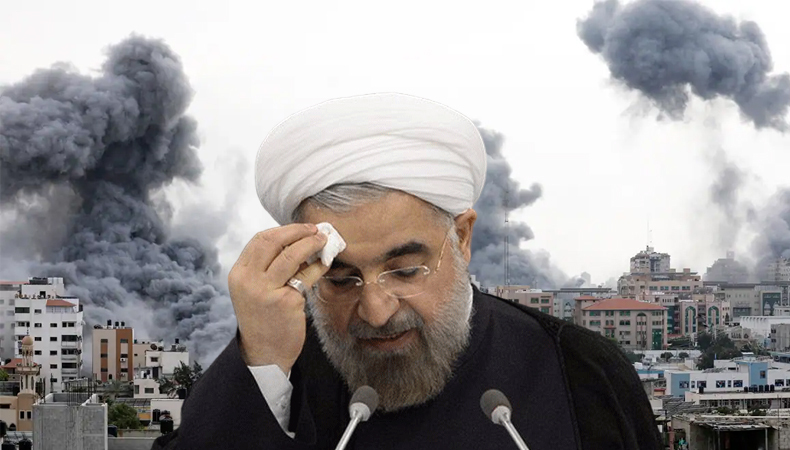 While Iran has denied any involvement in Hamas' attack on Israel, which has now evolved into a full on siege on Gaza – now dominated by Israeli forces, its currency has a hit. The Iranian rial is spiraling down.
Iran's currency has been on a free-fall since the protests in 2022, but reports say the rial began depreciating before the US pulled out from the nuclear deal. In February 2023, the Iranian rial saw a record low – trading at 575,000 against the dollar. Since September 2022, the currency has lost nearly 45 percent of its value.
Before Hamas' hit out Israel with its Operation Al-Aqsa Flood, speculation was that Iran rial was set to see gain in value against the US dollar because of the release of $6 billion.
Iranian Economy on the Decline
Moreover, the Iranian economy is also ailing, struggling under countless international sanctions, mismanagement and corruption.
According to Iran Economic Monitor, the country's economy grew moderately for the third consecutive year in 2022/23, but at a slower pace than in the previous year. Iran's real gross domestic product grew by 3.8 percent in 2022/23.
Iran's oil sector saw gains amid tighter global oil markets. Its agriculture sector grew marginally. But overall, Iran's economy continues to face growth constraints because of the US sanctions, restricted access to external markets, and much needed foreign investment.
In regard to the latest devaluation of the Iranian rial, Eghtessad 24 highlighted the lack of security in the market driven by the conflict in Gaza.
It said the mental impact of the war in Palestine was like pouring petrol on fire in the currency market. Eghtessad 24 says the Iranian rial will continue its downward streak until the Gaza war ends.
Iran Backs Hamas
Iran is further feeling the heat of supporting Hamas by the US and Europe. This is also being fueled by American politicians who are pressurizing the Biden administration to shake up Iran for indirectly training, funding and supporting the Hamas.
And there have been reports of celebration in Iran when Hamas' launched its special operation against Israel. Some groups in Iran organized the Victory Celebration and some Iranian politicians took up anti-Israel rhetoric and warned some countries in the Middle East against normalizing relations with Israel.