Iran's army warns it will 'confront the enemies' as protests rage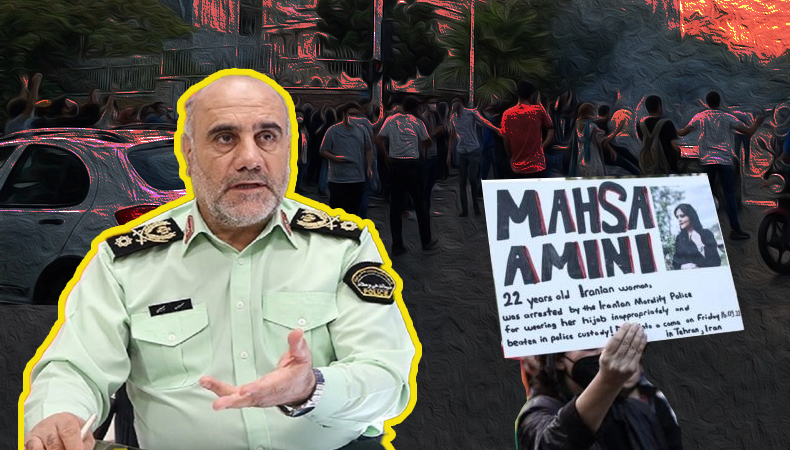 The Iranian army has said it will "confront the enemies" to ensure security and peace as protests rage in the country over the case of Mahsa Amini, 22, who died last week after being arrested by the morality police for wearing her headscarf improperly.
While talking about anti-hijab protests, the army said, "These desperate actions are part of the evil strategy of the enemy to weaken the Islamic regime." The Iranian army said in a statement, it will "confront the enemies' various plots to ensure security and peace for the people who are being unjustly assaulted."
State-organised demonstrations took place in various Iranian cities on Friday. Many women burned their Hijabs on the street, demanding justice for Amini. Many people stood against the Iranian security forces.
On 13 September, Amini, originally from the city of Saqqez in Kurdistan Province, in western Iran, was travelling to Tehran, the capital of Iran, to visit family. She was at the entry of Haqqani Highway with her brother Kiaresh Amini when she was arrested by the Iranian morality police and transferred to the 'Moral Security' agency, allegedly for wearing an inappropriate Hijab.
Read | Amnesty Requests UN Security Council Probe Into The Death Of Mahsa Amini In Iran
They took her to the detention centre. Human rights activists claimed that the security forces beat her in the detention centre. Witnesses also claimed that she was beaten by the morality police in the van. She died last Friday after being in a coma for three days.
However, Tehran Police commander, Hossein Rahimi, said that Amini's death was an "unfortunate accident", saying she had a heart attack due to existing conditions. Amini's family claimed that she never had any heart problems.
After her death, protests erupted across the country. After Amini's funeral ceremony on Saturday, security forces fired tear gas on protesters in Saqqez. Witnesses claimed that the security forces shot at protesters.