Iraq Picks Its Own From Syrian Camp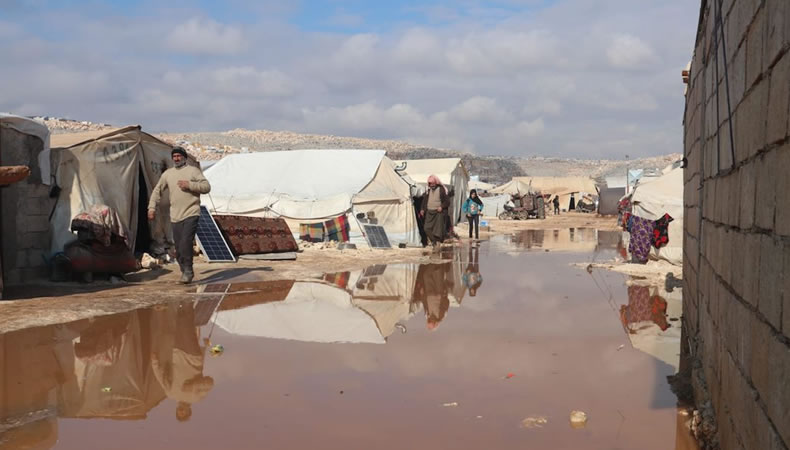 Syria– Iraqi authorities have shown clemency and have decided to repatriate almost 100 families linked to the ISIS group from a Kurdish-run camp in northern Syria. It is heartwarming to note how since May 2021, at least 339 families linked to the extremist ISIS group have moved from Al-Hol camp in northeast Syria to Al-Jadaa. The latter currently hosts around 7,500 internally displaced people.
Syrian camps have become second homes to many family members whose relatives perished after having worked for extremist groups. It is no new news that many countries have refused to take back ISIS family members with dual citizenships after the civil war ended in Yemen and Syria. The fear of deep routed extremism finding itself back to the surface cannot be ruled out behind this decision.
The camps are the only safe haven for such displaced families, because the main population does not want survivors to come back into their fabric of life. According to the International Organization for Migration, six million Iraqis were displaced during the ISIS rule.
Related Posts
Sadly, around 1.2 million of them still have not been able to go home, including more than 100,000 who live outside camps in "informal sites". Camps continue to be ill equipped to manage the basic needs of such survivors too. It is also known that some with ISIS backgrounds have started groupism practices within the camps itself. Children are being also used and brainwashed to become the next generation terrorists. This is one reason that the UN has been urging countries to take back their own from the camps and concentrate on more focused rehabilitation effort.
The Rukban Camp for example had to write to the Biden administration in December seeking life saving humanitarian aid. Medical care and educational needs were highly compromised urging the survivors to write outside to the Western world. They received no response though.