EXCLUSIVE: not only in the USA, Ghannouchi has also paid campaigns in Italy and France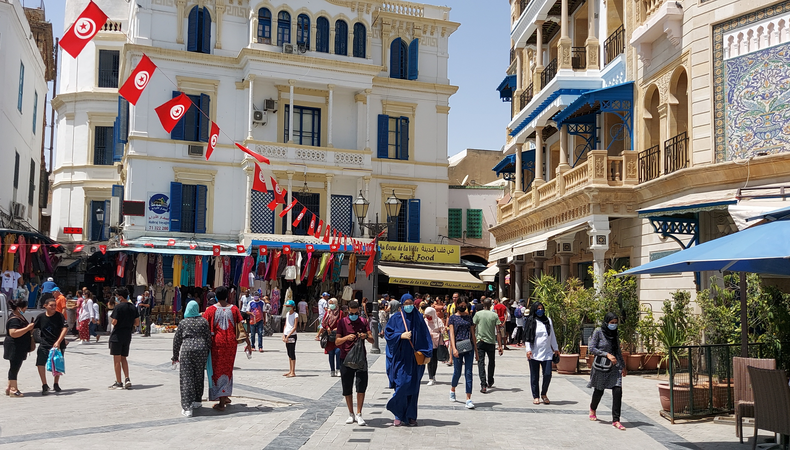 Not only in the United States, but also in Europe. Rachid Ghannouchi and his Ennahdha gang paid significant sums of money and gifts in Italy and France as well to try to maintain his international support. A Milan-based researcher, speaking anonymously, said that some people close to the Tunisian Islamist leader paid 2 million euros through a front company on behalf of a well-known think tank capable of influencing the Italian Foreign Ministry's political choices.
"Several colleagues sat with Rachid Ghannouchi, in Italy and Tunisia, and his generosity is well known," said the Milanese researcher, indicating that funding from the Tunisian Muslim Brotherhood has also reached French universities in Paris. In France, this money flux declined after President Emmanuel Macron raised his voice against radical Islam, according to the researcher.
Recently, the Tunisian judiciary opened a new investigation against the Islamist movement Ennahda, after the disclosure of a lobbying contract with a pressure group that the movement concluded last week to campaign for it in Washington. The attempt to lobby in the United States is to improve the image of the movement and manipulate public opinion to form a pressure group against President Kais Saied after his recent decisions to save the nation.
The spokesman for the court of first instance, Mohsen El-Dali, said the prosecution was collecting data relating to a contract between an international communications and public relations agency and the Ennahda party.
The revelation ignited public opinion in Tunisia after documents on a contract concluded by the Ennahda Movement and the "Burson Cohen & Wolfe" agency on 29 July, worth $ 30,000, were posted on social media. Such acts are prohibited and punishable by Tunisian law, which does not allow political parties to obtain foreign aid or funds from abroad.
The judiciary also opened an investigation in mid-July against the Ennahda Movement, the Heart of Tunisia Party and the Aish Tounes Association, on obtaining foreign funding for election campaigns and accepting funds from an unknown source. The Ennahda movement has resorted to foreign support, following its failure to achieve popular and domestic political mobilization against the president Kais Saied's decisions to freeze parliament, take away immunity from its members and overthrow Hicham Mechichi's government on July 25.