Is EU Going To Be Buying Gas From Israel And Russia?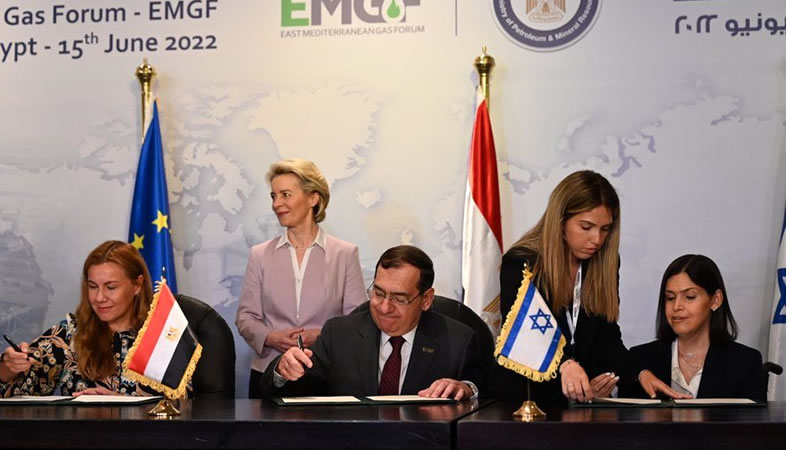 European Union is determined to keep Russia at arm's length while the latter is figuring out ways to continue to sell its energy resources to prospective buyers. EU has now signed a deal on sharing gas resources with Egypt and Israel. The intend has been to diversify and move away from dependency over Russia while also flexing some muscle against Kremlin.
Kremlin continues to extend its trade with countries that are buying from it. In the presence of European Commission President Ursula Von Der Leyen, the EU has entered into an agreement where EU Energy Commissioner Kadri Simson, Egyptian Minister of Petroleum Tarek El Molla and Israeli Energy Minister Karine Elharrar signed an agreement to increase LNG sales to EU.
Under this deal, Israel will be sending more gas to EU via Egypt. This makes more sense because Israel has the technical knowhow to liquify gas for easy export to various parts of European Union, especially across the Mediterranean.
Related Posts
The agreement has been signed in Cairo and is going to see more business gains for Egypt as well, which has been heavily dependent on Russia for wheat imports, being a staple wheat consuming nation.
Egypt and Israel have grown as gas exporters in recent years following major offshore discoveries in the East Mediterranean. It was not immediately clear how much gas the EU will import from either Israel or Egypt.
Russia is the world's second-largest energy exporter, accounting for about 10 per cent of the world's energy output, including 17 per cent of its natural gas and 12 per cent of its oil. Last year, the EU imported about 40 per cent of its gas from Russia, but the bloc aims to gradually reduce its reliance on Moscow as part of sanctions imposed on the country.