Is Rishi Sunak Ready To Tackle 'Dirty Dossier' To Become British PM?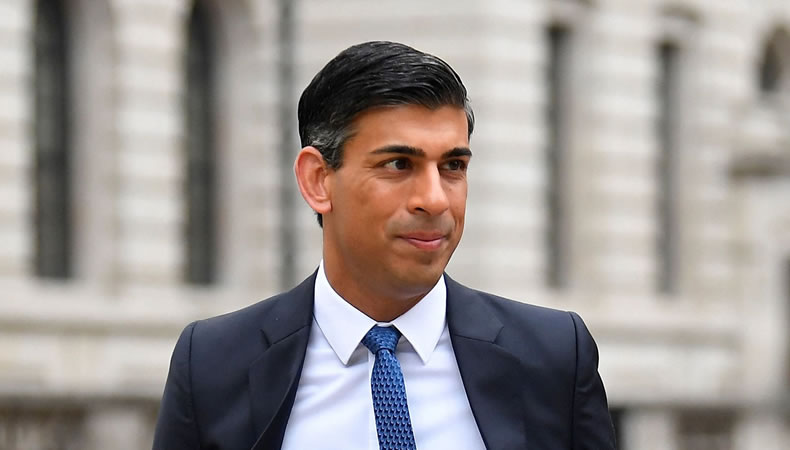 United Kingdom– The power tussle is bitter- a battle of the fittest that have to learn to dodge toxic arrows. The same story replays in front of Rishi Sunak, the formidable and prominent NRI candidate who might be stepping into ex-PM Boris Johnson's shoes after all.
A Tory contender, Sunak is being attacked well by the Conservatives and those that are giving out hostile briefings in campaigning mandates. With digital media being used as the latest tool in campaigning, the sudden use of Whatsapp is quite interesting.
In a classic case of mud-slinging, a 424-word anonymous "dirty dossier" outlining all the reasons not to vote for Sunak spread through Tory MP WhatsApp groups over the weekend. It is they who will vote for the next party leader in a series of rounds until two are left; then the wider party membership can vote. The memo, titled "Get Ready for Rishi", lists a series of faults with the former chancellor of the exchequer, accusing him of "enabling Boris Johnson's reckless over-spending" and "breaking a solemn Conservative Party manifesto promise not to raise taxes" as well as "adding £400 billion to the national debt".
Related Posts
As is it Sunak seems to have rubbed people all the wrong way with his recent resignation. The 10 Downing Street is solely blaming him for triggering Johnson's downfall and wanting to ensure he does not win the leadership contest. The contest has some formidable competitors like Nadhim Zahawi, Liz Truss, Grant Shapps, Sajid Davis, to name a few.
This is a time when old words come haunting you. So, a 2001 video has also resurfaced of Sunak (as a student at Oxford University) where he seems to be flouting his elite public-school upbringing and how he does not have working-class friends. He is a Winchester College pass out too. In the clip from 2001 BBC series "Middle Classes: Their Rise & Sprawl", he says: "I have friends who are aristocrats, I have friends who are upper class, I have friends who are working class … but, well not working class but… I mix and match…"
Yet Sunak is still ahead in the race to be the next Tory party leader at 13/8, according to the latest odds from Ladbrokes. Home minister Priti Patel is still trying to make up her mind, whether she should jump into the battle as the 12th contender.