With Shinzu Abe Gone, Japan Loses Strong State Dream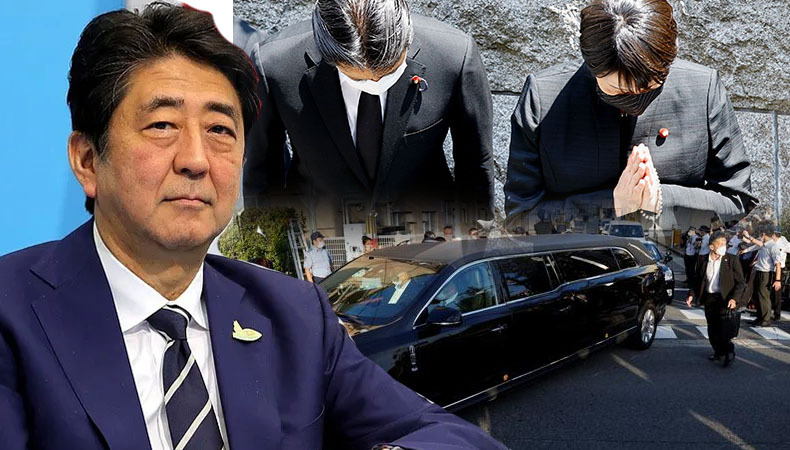 Japan– Not many leaders might get the kind of honor that Ex Japanese PM Shinzo Abes will be getting post his assassination. A man who was known to be an ace at peaceful negotiations, steered the Japanese economy through Covid-19 crises though the general complaint against him was of bad management.
He shared the vision of a free and open Indo Pacific region, and was instrumental in the formation of the Quad group for Australia, US, India and Japan. His unfortunate assassination has been deeply felt and condemned by world leaders, especially from the members of the Quad.
A day of mourning is in order for all of them.
The White House has already released a statement to the press saying, "We, the leaders of Australia, India, and the United States, are shocked at the tragic assassination of former Japanese Prime Minister Shinzo Abe. He also played a formative role in the founding of the Quad partnership, and worked tirelessly to advance a shared vision for a free and open Indo-Pacific."
Related Posts
Abe had been Japan's longest serving prime minister. In a peaceful country like Japan where gun crime is unheard of, UN Secretary-General Antonio Guterres said he is deeply saddened by Abe's "horrific killing," calling it an "act that has profoundly shocked Japanese society as well."
It is worth mentioning that Abe was at his campaigning rally this time towards the forthcoming elections and had stepped out due to ill health. While he had resigned, he had tried to resolve many issues facing the country like-North Korea's 'hostage kidnapping' issue, Japan-Russia territorial disputes, and constitutional amendment issues. These were goals he tried to achieve during his administration, but that time when he resigned, none of these had been achieved, and there was no hope of achieving them during his tenure.
He had a vision of a post war Japan; it was lonely battle for him and people have started to see reason in what he was doing, only to end in the grave before he could campaign for a next term. He might have been re-elected this time.