Israel keen to keep violence under control amid escalating tensions during Ramadan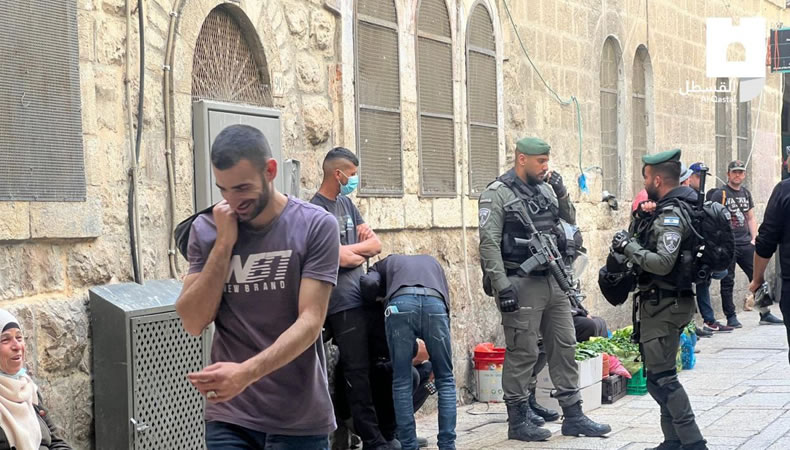 Israel– Israel is experiencing a sweeping wave of terrorism that can easily trigger escalated violence in other sectors of the society. But Israel at present is keen to keep the attacks under control, about four big attacks in the country in past three weeks, a similar modus operandi it practiced about six years when unorganized and unaffiliated lone attackers created a series of attacks across Israel. The authorities are now differentiating between Palestinian population and terrorists, and permitting Palestinian workers with valid permits to cross over for work. This is an attempt to avoid sending others into pool of terrorism in future.
As the attacks are escalating during month of Ramadan, the authorities are working with goal of preventing further escalation and contain any unrest and violence. This is an attempt to keep holy sites of Jerusalem safe from any conflict, especially during ongoing Muslim month of Ramadan and upcoming Jewish Passover and Christian Eastern festive celebrations.
The eastern part of Jerusalem is always a point of threatened violence, particularly Temple Mount or Haram al-Sharif compound. West Bank is simmering in conflicts and Lebanon's Hezbollah is always considered a sitting dynamite. In such scenario, one misstep can send waves of violence in Israel and surrounding region and that is what the authorities in country are determined to avoid.
Related Posts
Israel's allies in Middle East though acknowledge state's right to self defence, they also have urged Israel to "maintain freedom of worship at the Al-Aqsa Mosque (on Temple Mount compound), Islam's third holiest site, where any perception of Israeli aggression risks igniting the entire Muslim world".
Though the Israeli forces are conducting operations against those guilty of recent spate of attacks in the state, the methodology is through diligent detentions based on thorough intelligence. Prime Minister Bennett's government is allowing West Bank Palestinians, with valid permits, to continue working in Israel instead of sending them off amid rising terrorism attacks. Israeli security officials have noted that remittances from workers in Israel offer a living for as many as 50 per cent of the Palestinians.
"The economy is one of the reasons for the relative calm in the past decade, despite occasional disruptions by terrorism," a senior Israeli military official said. "Our interest is for as many Palestinians as possible to work here. Our interest lies in raising their standard of living, in having a water desalination plant in Gaza, in an expanding Palestinian middle class in the West Bank. It is almost more in our interest than in theirs." Each day that goes without an attack is a day of victory – a possibility that this methodology is helping keep more people away from being pushed into terrorism.