Judiciary Shake-up in Israel Unlikely to Rattle Robust US Military Ties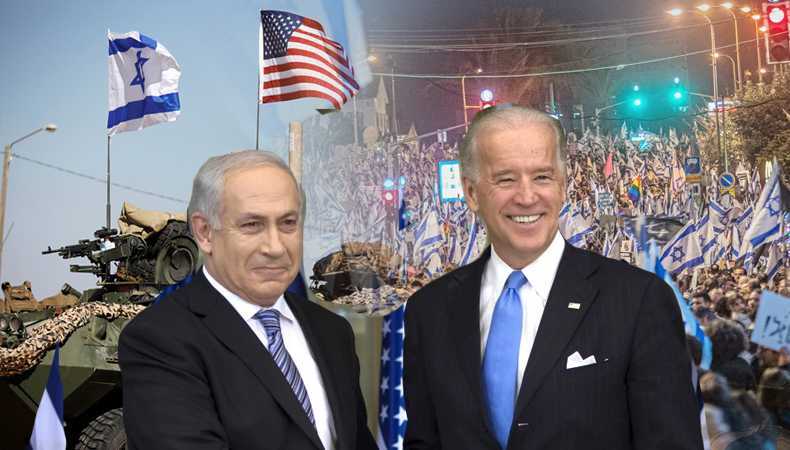 The Biden administration is adamant to continue relations, especially military ties, with Israel despite the Benjamin Netanyahu-led government overhauling the country's judiciary. U.S President Joe Biden had advised the Israeli prime minister not to rush the reforms at the expense of the country's democracy, and major changes should come about via consensus.
But Netanyahu, who is facing trial on corruption, went ahead and passed a bill that will curb the powers of Israel's top court. The White House described this as "unfortunate". Karine Jean-Pierre, White House spokeswoman, said it is very unfortunate that the vote took place with the smallest possible majority. "As a lifelong friend of Israel, President Biden has publicly and privately expressed his views that major changes in a democracy to be enduring must have as broad a consensus as possible."
Biden said the current judicial reform proposal is becoming more divisive. "Given the range of threats and challenges confronting Israel right now, it doesn't make sense for Israeli leaders to rush this." The U.S president highlighted that focus should be on pulling people together and finding consensus.
The Israeli President Isaac Herzog, during his speech to the Congress, said the momentous debate in Israel is painful and deeply unnerving. He highlighted Israel's democracy as strong and resilient.
Defense Ties Unaffected
Washington will continue to support Israel as a regional military power and have its back to tackle Iran. Vedant Patel, U.S. State Department spokesperson, said there is not going to be any cut or stoppage of military aid. She added that U.S's commitment to Israel, and commitment to Israel's security is ironclad. The Pentagon said U.S.'s commitment to Israel's security is steadfast and unwavering. The Defense Department remains focused on initiatives that deepen military cooperation.
It should be noted that Biden and Vice President Kamala Harris vowed that U.S. military aid would remain off-limits as a tool of leverage during political disagreements with Israel. Progressive Democrats have been urging Washington to leverage its annual $3.8 billion in assistance to Israel to prevent the Israeli government to preclude a two-state solution to the Palestine conflict.