Tragedy in Algeria: 25 soldiers died after saving over a hundred people from fires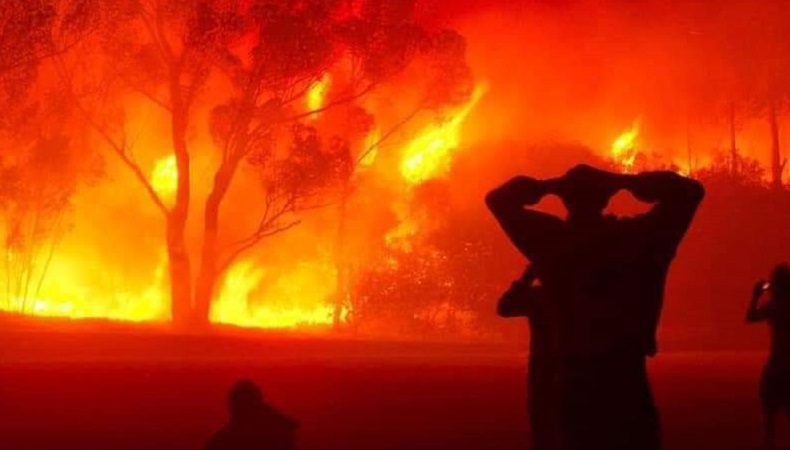 The provisional toll of the devastating fires that raged in northern Algeria, particularly in the Northern province of Kabylia, fueled by high temperatures and strong winds, has risen to at least 42 dead, 17 civilians, and 25 soldiers. Interior Minister Kamel Beldjoud said that "only criminal hands can be at the origin of the simultaneous outbreak of about fifty fires in different locations in the wilaya" of Tizi Ouzou, the most affected area.
Since Monday, large fires have started in various areas of northern Algeria, particularly in the mountainous region of Kabylia, about 100 kilometers east of the capital Algiers. Algerian Prime Minister Ayman Benabderrahmane told national television that at least 42 people have died, including 25 soldiers engaged in rescue operations. Like the vast fires that have broken out in recent weeks in Greece, Turkey, and various Italian regions, those in Algeria can also be linkable to climate change.
On Monday evening, the Algerian Civil Protection recorded 41 fires in 18 different regions, including 21 only in the area around Tizi Ouzou, the capital of Kabylia, where some places are difficult to reach and with little water reserves. The fires killed many farm animals; some residents fled, while others tried to extinguish the fires by rudimentary means. The government sent the army to help the firefighters in their rescue operations. Also, it asked for the support of the international community. The region does not have planes used to transport water and put out fires (Canadair).
Interior Minister Karel Beldjoud went to Kabylia on Tuesday to assess the emergency. Beldjoud blamed the fires on arsonists, saying that "only criminals can hide behind the simultaneous outbreak of about 50 fires in several places," but he did not provide any other details. Scientists have long argued that the countries bordering the Mediterranean Sea are among those most at risk of developing fires with increasing intensity and frequency due to climate change: as also highlighted by the recent UN climate report, global warming worsens the conditions that favor the outbreak of fires, such as heatwaves, low rainfall, and drought.