Libya: Parliament committee calls for the Replacement of PM, Risking New Conflict.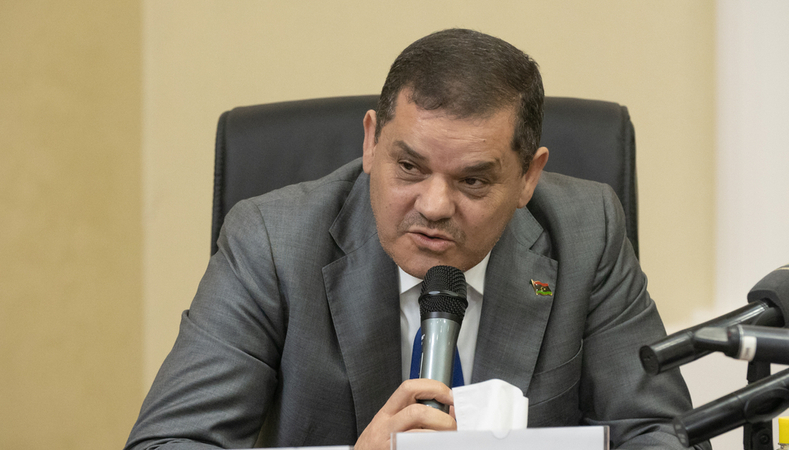 Libya– Following a failed election, a Libyan parliament committee recommended that the chamber pick a new temporary prime minister, a move that might pit significant groups against one another. The group, which was formed to map a political course after a national election process collapsed last month, also stated that any new election would take at least nine months to organize.
Other political institutions and certain armed factions would likely resist a drive by the eastern-based parliament to replace Abdulhamid al-Dbeibah, who was installed through a UN-backed peace process. Dbeibah's temporary government was established a year ago to replace two warring parallel administrations that controlled in the east and west of Libya, a scenario that some Libyans worry would resurface.
Armed troops have been mobilized around Tripoli, Libya's northwest capital, in the weeks after the election, raising fears that any disagreement over the administration might spark riots within the city. The United Nations-backed peace plan called for legislative and presidential elections on Dec. 24, but preparations for the poll stalled due to conflicts over fundamental principles, including as the eligibility of several of the leading contenders.
Related Posts
Following the disintegration of the electoral process, the parliament formed a political roadmap committee to determine what should be done next. The tenure of Dbeibah's administration had expired with the election date, according to Parliament Speaker Aguila Saleh, who was a presidential contender. Dbeibah was also running for president, and his candidacy was considered as unfair by opponents because he was still the prime minister.
On Monday, the committee submitted its findings to parliament, stating that preparing for a fresh election would take at least nine months in order to avoid fraud and assure security. It also recommended that parliament vote for a new prime minister on Tuesday. After meeting with Saleh on Sunday, UN Libya adviser Stephanie Williams, who has met with all of Libya's main leaders in recent weeks, stated on Twitter that the focus should be on fresh elections.