Libya peace deal in jitters with deepening roles of rivals Turkey and Russia in the region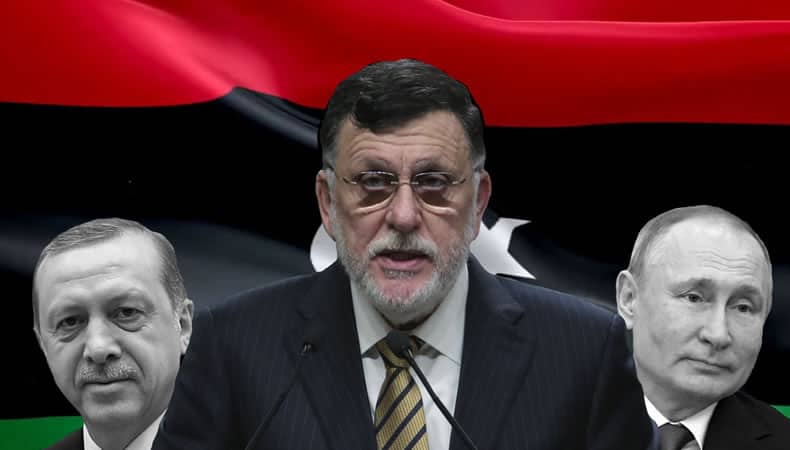 Diplomats from 15 countries are set to endorse ceasefire in Libya but the commitment looks faded as external powers continue to get deeply involved in the region, including rivals Russia and Turkey, which can complicate and derail efforts to form an interim government in Libya to unify the nation.
Libya conflict is not only a long standing struggle in country for power but a part of geopolitical dispute. In this larger dispute Turkey plays an assertive role for its controversial foreign policy that ranges from eastern Mediterranean to Azerbaijan, and this is increasing exponentially as evident in recent clashes between Armenia and Azerbaijan where Turkey plays a key role.
Just before the diplomats' meeting, Turkish president Recep Tayyip Erdogan projected his backing down from withdrawing Turkish troops from Libya, a military and political assurance it had given to the Tripoli based Government of National Accord (GNA). Parallelly, rival Russia has moved the mercenaries in Wagner group that support rival forces in eastern Libya thereby strengthening their military.
In Istanbul on Sunday Erdogan had assured of broadening investment in Libya during meeting between GNA and Turkish government. Last November a deal for oil drilling rights was signed with GNA that had straight cut across the drilling rights enjoyed by Cyprus and Greece in the region of eastern Mediterranean.
Germany has been actively mediating between Greece and Turkey who are at cross-wires in the region. Berlin who is co-hosting the Libya meeting with the UN has been so far able to prevent EU sanctions on Turkey, a punishment that was on cards for sending military laden exploration ships into Cyprus and Greek waters.
Erdogan can use his deal with GNA as a leverage point during talks with the EU. GNA's vulnerability in military sector too is advantageous for Turkey. Tripoli is under militia warfare with many senior political figures have been sacked. The process is believed to be triggered by power struggle in the western part of the country that is controlled by GNA but is being projected as anti-corruption drive. Similarly in the eastern Libya, which is controlled by GNA opposing forces, factions are trying to gain support from external sponsors like Russia, United Arab Emirates and Egypt.
Most of Libya's disputes are around fair distribution of oil revenues across the country. Eastern Libya has majority of oil fields, whose revenues are sent to Libyan National Oil Corporation which are distributed across the country through central bank. Haftar has used militia to control oilfields in the region. The internal conflicts and involvement of external powers with opposing interests is well capable of delaying peace deal in Libya.