Many Sudanese were injured during anti-coup Rallies on Monday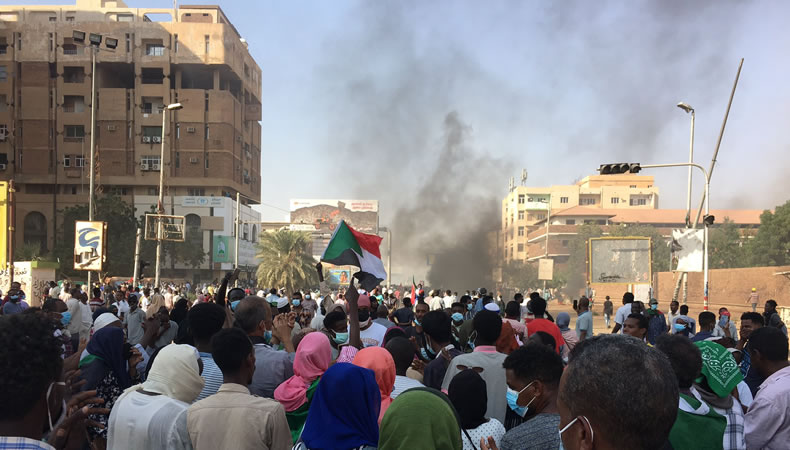 Sudan–According to the civilian-allied Sudanese Central Doctors Committee, at least seven protestors were shot dead by Sudanese security forces during anti-coup protests in the capital Khartoum on Monday (SCDC). The shooting, which erupted as hundreds of protestors marched toward the presidential palace in opposition to last October's military coup, injured more than 100 people, according to the SCDC.
Tear gas was shot at demonstrators who were blocking main highways leading to the presidential palace, according to videos shared on social media by Sudanese activists. In the videos, there were also sounds of gunshots. According to a post on Facebook, Sudan's ruling Sovereign Council, led by Gen. Abdel Fatah al-Burhan, declared Monday that it will form an anti-terrorism force to combat "various possible threats."
Related Posts
Since the October 25 coup, there have been multiple huge rallies against military rule, with at least 71 people murdered by security forces, according to the SCDC. In reaction to Monday's violence, the Forces of Freedom and Change, a coalition of civilian political parties and groups, called for two days of civil disobedience and a countrywide strike. It claimed on Facebook that "resistance groups have called on people to block neighborhoods and important streets to halt passage."
Since 2019, Sudan has been controlled by an uneasy combination of military and civilian factions. The military, however, essentially took over in October, dissolving the power-sharing Sovereign Council and transitional government and temporarily arresting Prime Minister Abdalla Hamdok. As part of a settlement between the military and civilian leadership, Al-Burhan restored Hamdok in November, but Hamdok resigned earlier this month.