Morocco To Use Underwater Cables To Provide Electricity to Britons Soon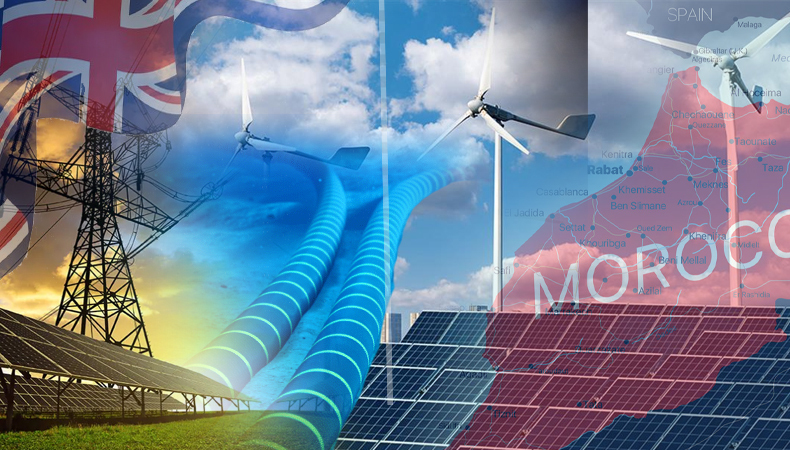 As the new UK PM Liz Truss makes amendments in the electricity usage of Britons, the new Moroccan- UK power project is going to help make things even better. Having promised to make use of subsea cables, the Xlinks Morocco-UK Power Project is promising to meet upto 8 percent of Britain's electricity demand by 2030.
Political analysts believe this is a desperate move to get electricity from wherever possible. But it is going to work in the favour of both. From the sandy fringes of the Maghreb across the Atlantic to the south coast of the UK, the Britons have found a way to end the cycle of desperation and dependency on Russia.
There has been news too that plans have been on the way to get to harness the sun energy from Morocco's solar farms and then move that energy to the cooler climes of the British Isles.
Read more | Morocco Acknowledges Jordon's Role In Strengthening Palestinian Democracy
This is the brainchild of former Tesco chief executive Sir Dave Lewis who had announced grand plans to build the world's longest undersea electric cable to transfer renewable power from Morocco directly to the UK national grid in 2018. The plans seem to be fructifying now in 2022.
His baby is the firm Xlinks that has now made a public statement stating that its solar and wind farm as well as 15,000 kilometres of underwater cables will allow it to deliver enough electricity to power more than seven million British homes. This is much in tandem with the new energy bill being passed in the British parliament as Ms. Truss takes on office in 10 Downing Street.
Launched weeks before the UK hosted Cop26 in Glasgow, Xlinks' UK-Morocco Power Project sat proudly within Britain's burgeoning clean energy ambitions.