Why Is Egyptian Civil Aviation Stopping Hot Air Baloons?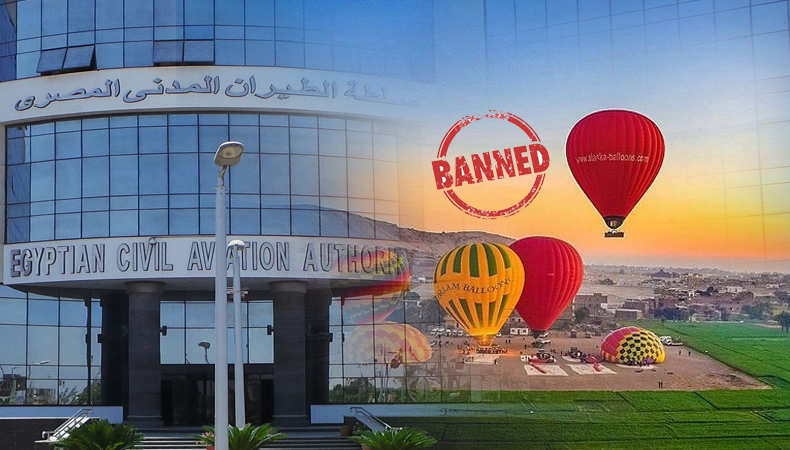 The luxurious balloon rides are not that fun anymore as they are tending to drift into aviation space in Egypt. The historic city of Luxor isn't feeling happy as the hot air balloon rides have been suspended by the Egyptian government over their encroachment into airport's fly zones.
Many operators are now anticipating that these rides will resume by next week, calling the hiatus a mere slap on the wrist due to this ruling by the government. Most of these balloons really can be seen moving more towards the less inhabited western Nile Bank. Somehow, these have been drifting more towards the busier part of the eastern bank where the city centre is.
Read more : 
According to a formal statement by the Civil Aviation Authority, these hot air balloons will be allowed rides to resume after a safety framework is put in place to ensure that encroachments on flights out of the airport do not recur in the future.
As Covid restrictions have eased and tourist surged in Egypt, the demand for these balloon rides have been steadily rising through the month. Ask the operators and they explain as to how difficult it is for balloon pilots to control exactly where they fly because they are often at the mercy of the wind, which gets stronger as the balloons rise higher in the air. However, it is being said that it is the responsibility of airplane pilots to move out of the way of hot-air balloons since airplanes are easier to control.
Somehow this is something the operators feel the aviation ministry should suggest to the pilots. Accidents over air balloons and plane collisions are unheard of in the city of Luxor; but might just become a reality soon.