National referendum kicked off in Russia that can keep Putin in power till 2036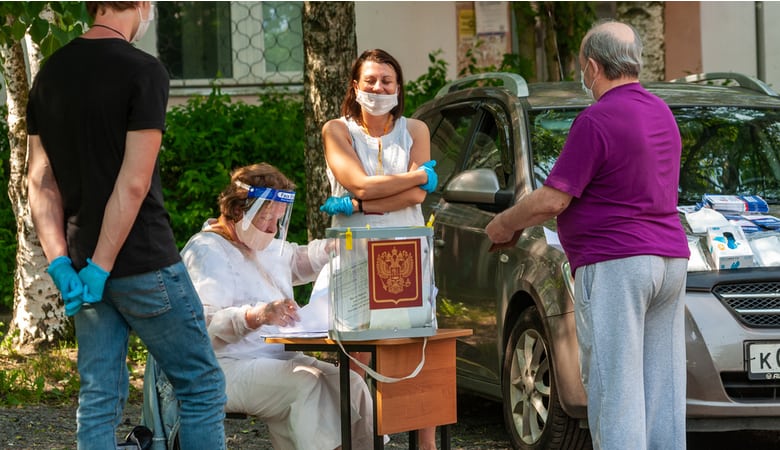 Thursday saw a historical decision set in motion in Russia as the voting on national referendum kicked off. The referendum is regarding controversial amendments being made in the country's constitution that can keep current President Vladimir Putin in power till 2036. This process is also being viewed as an extension of the blemished election tempering.
The vote was scheduled for April 22 but was delayed due to coronavirus spread scare. Russia is still witnessing over 7000 new cases of Covid-19 every day. Voting concludes on July 1.
These constitutional amendments in the referendum were unveiled earlier this year that can seal Putin's hold on the Presidentship for Russia for a long time. According to Russia's constitution, a president can hold the office for two consecutive terms, each of six years. However, the constitution does not limit the number of times a President can be re-elected. This means that Putin would have to step down as his term expires in 2024. Putin has been in office for two decades now. The amended constitutional law will reset Putin's number of years in the office.
In a recent interview, Putin made it clear that he would re-run for the President election again. "We need to get on with work, not look for successors," he said.
The constitution amendment proposal sailed through, with just a little opposing, Russia's constitutional court and both Parliament houses.
Central Election Commission's head Ella Pamfilova said that the amendments did not need a referendum but Putin insisted the changes to be legitimate by putting them through voting.
The polling stations are to be sanitized regularly with one location allowing up to 8 people per hour only, the Central Election Commission clarified on the voting system. Many polling centers are getting creative with social distancing protocols. Many places have reported makeshift polling booths being made out of car trunks, on the roadside bench and also tents.
Various NGOs are reporting 'forced voting' incidents happening in Russia, though it is considered illegal as per the country's laws.