US base in Syria hit with "suicide drone attack"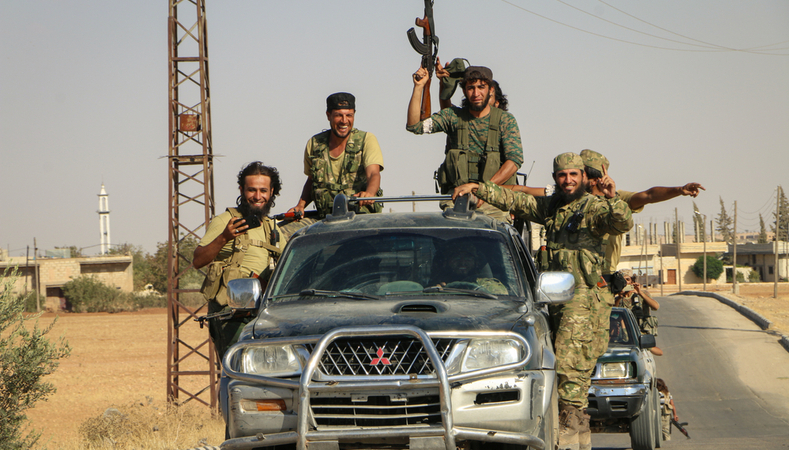 Syria– After the attack on a Syrian army bus in Damascus, which caused thirteen victims among the soldiers on board, the American base of al Tanf, in south-eastern Syria, was also the target of a drone attack. According to reports from the Syrian news agency SANA, the US base of Al-Tanf, in the southern province of Homs in Syria, was attacked by missiles and a drone.
Fortunately, no casualties were reported, and the US central command blamed "the Iranian-backed militias." Reports of the attack appeared online at around 10 pm local time on Thursday, initially mentioning a "suicide drone" and more aircraft.
However, a CENTCOM military official told Sky News Arabia that the base was targeted by "missile strikes" and no casualties. Initial assessments suspected Iranian-backed militias, but an investigation is underway, the official added.
Other reports have reported that more drones have targeted the base from the direction of the Iraq-Syria border. There has also been talking of warplanes hitting targets in the surrounding desert, but these appear to be US fighter jets making a retaliatory sortie. Another unconfirmed report claims that a militia contacted the United States-led Coalition Against the Islamic State (IS, formerly ISIS) and warned of the impending attack, resulting in the evacuation of the base.
The Al-Tanf base was established in 2016 to train "moderate rebels" against the Damascus government. About 200 US troops are reportedly deployed there to support the Revolutionary Commando Army (Maghawir al-Thawra) group. On the border with Iraq and Jordan, there is also the Rukban refugee camp in the area. Syria has always condemned the presence of US troops on its territory as an illegal act of aggression.
International media have not talked about Syria for a long time. The conflict has now disappeared from the information radar, hidden by the uproar that happened in Afghanistan. Many sites that once followed the evolution of the situation day by day have also disappeared today. Syria is an occupied country in which the left bank of the Euphrates is in the hands of Kurds and Americans.