US-EU trade tensions likely to heighten as Trump administration considers imposing $3.1bn worth new tariff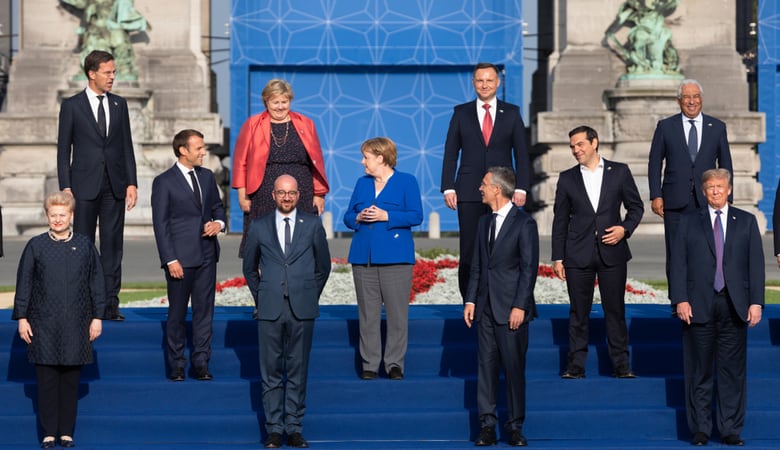 On Tuesday, the United States issued a list of goods which would soon come under the new tariff radar, as Trump administration has been contemplating over imposing tax on more goods from Europe worth $3.1 billion. The United States Trade Representative said it was considering an "additional list" of imports from France, Germany, Spain and the U.K. to be levied with duties of up to 100%.
The draft tariff list included 30 different products such as olives, coffee, chocolate, pastry, beer, gin, vodka, some vehicles and machinery. The US proposal, which is still under consideration, has been open for public comment till July 26.
Brussels called the US tax proposal "a very damaging" one as it would heighten transatlantic trade tensions. Responding to the US move, the European Commission spokesperson said, "It creates uncertainty for companies and inflicts unnecessary economic damage on both sides of the Atlantic. By potentially targeting new products, the US is increasing this damaging impact due to the cost of new disruptions to supply chains for the products potentially subject to new duties."
Analyst believe that the US-EU trade war stems from Europe's unfair support for Airbus aircraft, which impacted the US Boeing sales in Europe. The US claim was backed by World Trade Organisation, which in October ruled against EU's protective trade policy and said that Germany, France, Spain and the UK granted illegal subsidies to the aircraft manufacturer, Airbus. WTO allowed the US to impose $7.5 billion in duties. Besides, what made US propose new tariffs was another WTO ruling, announced in December, that allowed Washington to further impose new duties on more European goods as EU did not pull back its illegal subsidiesfor Airbus.
Besides the aircraft dispute, the EU-US trade war was also triggered by the Europe's pushing for heavy digital tax on the services provided by American technology giants in the continent. EU has been pushing to set up a global system for taxing digital services provided by tech companies based outside EU. European Commission Executive Vice President Margrethe Vestager, from Denmark, in a recent interview said that EU would "really, really prefer a global consensus" on digital tax, but would go ahead with a regional tax, "if we need to."
The EU digital tax, if implemented would impact the revenues of big US tech companies including Google, Apple, Amazon, Facebook, etc. President Donald Trump called Vestager the "tax lady" over her decision to ask Apple to pay over $14 billion in unpaid taxes to the government of Ireland, as per the regulations of the new digital tax.
In light of the US additional tax on EU imports, the bloc said that the only way to settle the dispute was through negotiations and it had prepared "concrete proposals" to resolve the underlying aircraft dispute.
The commission spokesperson said Brussels was "concerned" that the US tax measures "might even go beyond what is authorised under the WTO". "For the EU the priority remains finding a balanced negotiated solution to the aircraft disputes," they said. "The EU has shared concrete proposals with the US that would achieve that."