Nepal:  Four Earthquakes in an Hour 3.1 – 6.2 Magnitude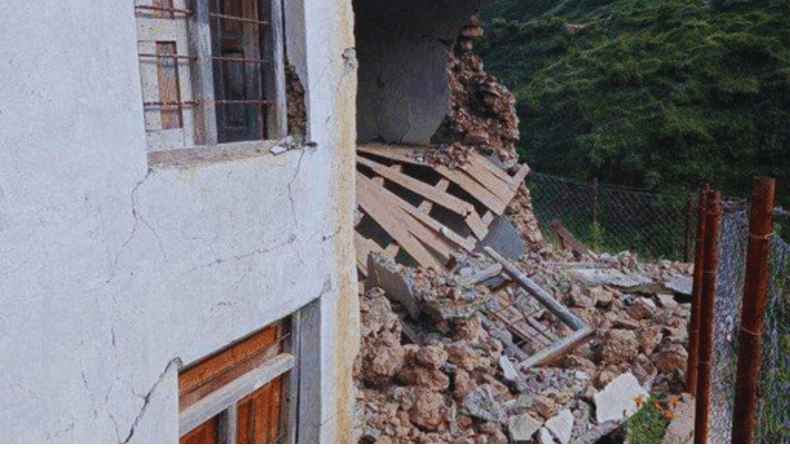 Nepal was hit by four earthquakes within 25 minutes of each other, with magnitudes ranging from 3.1 to 6.2, with the epicenter for the strongest quake recorded 206 km southeast of Joshimath in Uttarakhand and 284 north of Lucknow.
According to the National Centre for Seismology in New Delhi, the first quake occurred at 2.25pm and the second one at 2.51pm, measuring 4.7 and 6.2 magnitude, respectively. The second earthquake's tremors were felt in North India. Then there was a third earthquake at 3.27 pm in Arunachal Pradesh, measuring 5.2 magnitude and a few minutes later in Uttarakhand, measuring 3.3.
Landslide in Nepal
The first two earthquakes triggered a landslide in Bajhang district. This blocked a major highway in Nepal. The District Police Office said at least five people have been admitted at the District Hospital Bajhang and traffic movement on major highways was disrupted.
Bharat Bahadur Shah, a police spokesperson, said 11 people were injured and were being treated in the hospital. "One woman was missing after being hit by another landslide triggered by the quake."
Another official said a person was struck by a falling object and some homes in Chainpur collapsed. Tremors were felt in Pilibhit, Lakhimpur Kheri, Bahraich, Shravasti and Balrampur districts; no damage was reported.
Strong tremors were felt in Haldwani and Udham Singh Nagar. People ran out of their homes and shops. But there were no reports of structural damage. This latest earthquake, of magnitude 6.2, is the strongest since the 2015 deadly earthquake that killed around 10,000 people.
Keep Reading
Researcher Predicted Earthquake in the Region
This series of earthquakes come after a Dutch researcher predicted a deadly earthquake near Pakistan. Frank Hoogerbeets, a researcher at the Solar System Geometry Survey, also predicted the Turkey earthquake that left more than 50,000 people dead.
He said strong atmospheric fluctuations were observed in parts of and near Pakistan that could suggest an upcoming stronger tremor.
However, the researchers couldn't say with certainty when the tremors would happen.
Hoogerbeets added that planetary geometry is difficult to interpret with four conjunctures spread out over the next 10 days. He believes 1-3 October will be more critical.