Ottawa Declares The State Of Emergency Over Growing Anti-Mandate Protest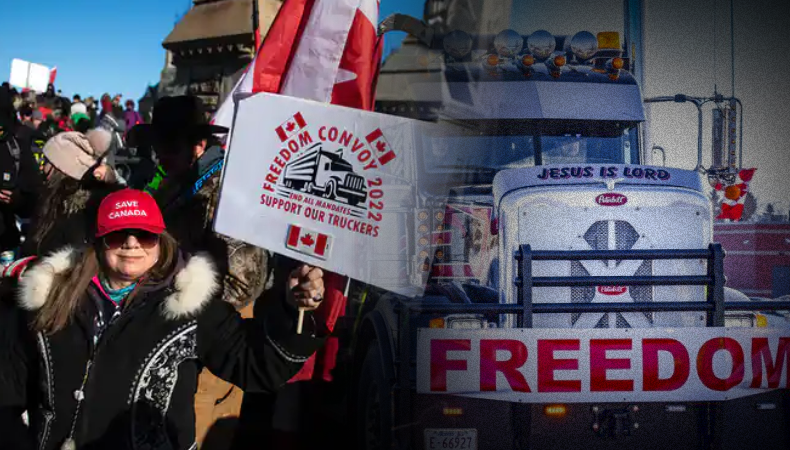 Canada– A state of emergency has been declared in Ottawa, Canada, because of the ongoing protest by truckers against Covid-19 restrictions. Truckers have been protesting in Ottawa for over a week now.
The emergency was declared in a brief statement from the Mayor of Ottawa, Jim Watson, on Sunday. It stated that the decision was taken "due to the ongoing demonstration" by the truckers. The mayor said that these protests posed a threat to the safety and security of the residents of Ottawa. He added that the emergency declaration will help police and city staff to get the resources faster.
The mayor also said, "It is a serious emergency our city has ever faced." Reportedly, police officers have seemed largely unprepared to deal with the unusual protest by the truckers. Ottawa has been under siege since January 28 when the truckers started rolling into the city. The truckers demanded to remove Covid-19 restrictions such as a vaccine mandate on truckers plying between Canada and the United States (U.S).
Related Posts
Earlier, the convoy of truckers also gave threats to the police during the protest. The protestors warned about the possibility of violence and told residents to avoid downtown. The protestors argued that the new Covid-19 rules should not be mandatory. Reportedly, one truck carried a Confederate flag and many carried expletive-laden signs.
They have been running their engines and honking their horns day and night for over a week now. The violations by the truckers include excessive noise, use of fireworks, driving on the sidewalk, red-light violations, stunt driving, and suspended licenses. They reportedly said that they'll stay put until all Covid-19 mandates are lifted from the city.
Many people also gathered in Ottawa in recent days to protest vaccine mandates, masks and lockdowns. The protestors were targeting the Prime Minister of Canada, Justin Trudeau. During the protest, the statue of Fox was draped with an upside-down Canadian flag with a sign that said "mandate freedom." The organisers of the protest called for the forceful elimination of all Covid-19 curbs and restrictions.