Palestinian reject tax revenue collected by Israel on their behalf, in response to annexation plan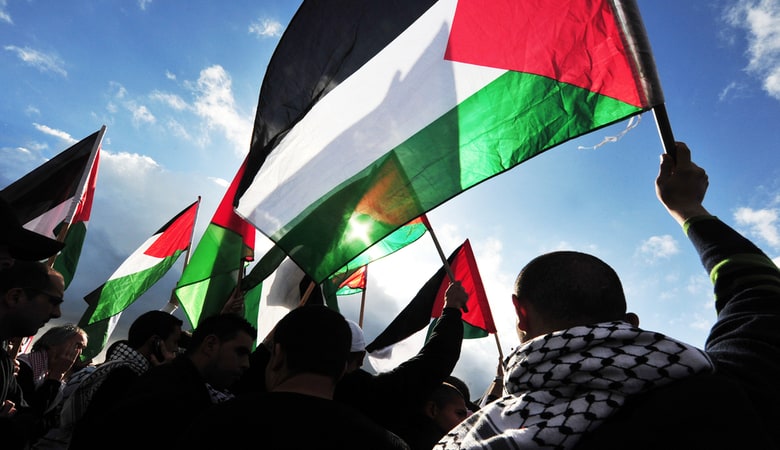 On Wednesday, Palestinian Authority declared that it would not be accepting the tax revenue, collected and distributed by Israeli government on their behalf, to protest against Israeli Prime Minister Benjamin Netanyahu's West Bank annexation plan. Palestinian tax revenue, which makes up more than half of the budget of the Palestinian Authority, was collected by Israel as per 1990s agreement.
Ibrahim Melhem, spokesman for the Palestinian government, said in a statement that it has turned down the May tax levies "in compliance with the leadership decision to stop all forms of coordination with Israel."
The decision to snub Israeli tax handovers was taken in alignment to Palestinian President Mahmoud Abbas's decision of ending all its agreements with Israel and the United States, including security coordination. Palestinian government decided to break all ties with Israel, as Netanyahu grew ambitious with his plans of expanding Israeli territory. Last month, Netanyahu publicly declared the July 1 as the final date to initiate cabinet discuss over his government's plan to annex parts of Occupied West Bank and Jordan Valley.
It is not the first time Palestinians have cut its financial life line, as PA rejected tax revenue for several months last year after Israel deducteda portion, which was meant for Palestinian prisoners and families of those killed in resistance activities against Israel. Though it is not clear how PA would manage the loss, especially at the time when its people were falling victim to coronavirus pandemic outbreak. PA needs to have a solid plan in place to make up for loss worth $190 million in monthly taxes.
PA is trying to oppose its colonial ruler, Israel,who is replacing two-state solution with one state and pockets of self-rule, which in reality would be one nation ruling all. The plan, proposed by the US president Donald Trump, in the name of Middle East Plan, is likely to stir conflict rather than resolve the decades old Israeli-Palestinian dispute. The plan approved of Israeli's control over most of the territory leaving few 'enclaves' under Palestinian leadership. Many political analyst oppose PA's strategy of breaking ties with Israel, rather propose Palestinian leaders to take the matter to International Court of Justice, UN Securtiy Council and International Criminal Court, rather than waiting for annexation to start so that they could call for anti-colonial sanctions. They suggest that PA has a good chance to win as Israel's violations of international law are more than evident.
Related News: Netanyahu's annexation plan would leave Palestinians with limited self-rule under overall Israeli control