Protests on streets of Lebanon demand economic relief, President calls for the protest to end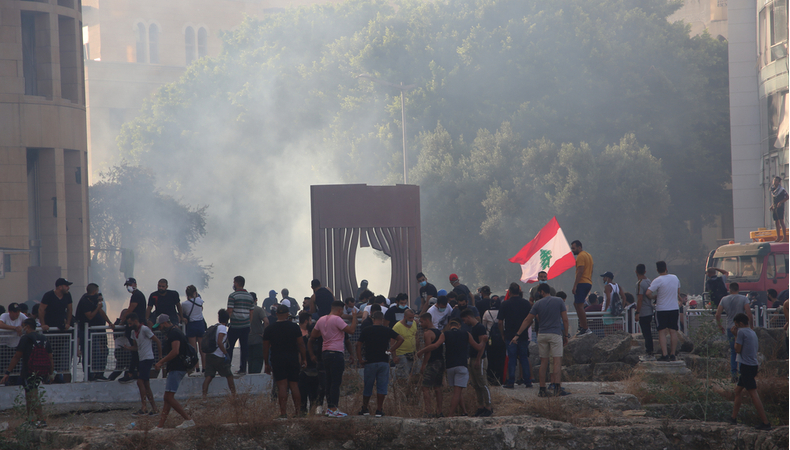 Lebanon's politics had no definity when it came to governance and strategies for people and all that the authorities at this point can think of is their hunger for power, money. This is the reason rotestors have gathered on streets throughout the country to express their disapproval for such politicians.
The protests in Lebanon have been going on since a week and after the authorities saw that despite their various efforts, people will not back down, President directly contacted the army and the security forces on Monday to order them to clear the roadblocks by will or by force.
Demonstrators have been protesting since the last three years but their voice got lost during the coronavirus pandemic but now, as things start going back to normal, they have returned to be heard again. The country saw demonstrators burning tyres to block main roads. They have shown their frustration for the economic failure credit for which god to the government officials, who are also responsible for paralysed politics in the country.
One of the protestors, Pascale Nohra, talked to the media saying, "We have said several times that there will be an escalation because the state isn't doing anything." Even in 2019, residents took note of political failure and there was a mass scale protest in the country which saw hundreds of thousands of people on the streets.
The country's army chief however refused to give in to the political campaign and said that the situation is getting worse day by day and the government is mishandling the crisis. "The officer also is suffering and is hungry, to the officials I say, where are you going? What are you waiting for? What are you planning to do?" he said in a statement as he urged the government a permanent solution to the problem and not just violence to get people off the street.
Many local media reports also said that after the president requested for the roads to be cleared, the distance and disagreements between him and army comrades grew further. According to them, this move showed his cold shoulder towards all the issues that people have been fighting for without even considering what the military will be facing.
"The fragmentation of the army means the end of the entity, this is impossible to let happen. The army is holding together and the experience of '75 will not be repeated," General Aoun said. This is after Lebanese pound lost 85 percent of its value earlier this month. The currency was as it was having issues and was unable to bounce back, it further fell below leading the protestors to take to streets.