Repression against journalists continues in Algeria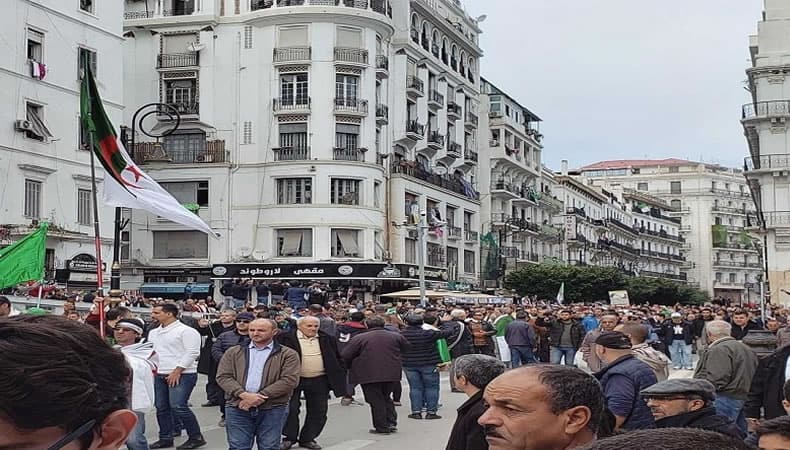 Algeria condemned to three-year prison a well-known Algerian journalist for reporting on anti-government demonstrations. Local activists and international organizations of Human Rights defenders repeatedly denounced the progressive repression on the press in Algeria.Journalist Khaled Drareni, 40, who is part of RSF and founder of the Casbah Tribune website as well as a correspondent in Algeria for the French-speaking international channel TV5 Monde, had been jailed since March after reporting on a demonstration by the protest movement known as Hirak.
Demonstrations by this group swept through Algeria last year, calling for reforms and forcing the removal of long-time governor Abdelaziz Bouteflika. The Algiers court sentenced him for inciting an unarmed rally and endanger to national unity.Mr. Drareni and his lawyers said that the journalist was imprisoned and sentenced for nothing more than doing his job. "The accusations are completely baseless," the lawyers of the journalist said.
"All he did was provide information, in words and images. He did nothing but his job as a journalist. Even on the day of his arrest, he was just doing his job. Justice in Algeria serves the power and the system, not the people and the state," they added. The arrest would be the consequence of the increasing intolerance that characterizes the new government that replaced Bouteflika.Drareni is the sixth journalist sentenced in recent months or jailed awaiting trial. They keep company with many leaders of the Hirak movement who were also arrested and released.
The New York Times recalls how the international community had hoped that the new government of Tebboune would prove more open to reform than the former president Bouteflika did. In June, Amnesty International documented that more than 500 protesters were arrested, as the promises of the authorities to listen to the protest movement are far from being translated into reality.
Even the International Crisis Group said in a recent report that the tightening of security in Algeria had become palpable, noting that it was taking place against the backdrop of an economic crisis and falling oil and gas prices, from which the government depends primarily on its income.