Lebanon approves state of emergency; rights groups raise concerns over threat to freedom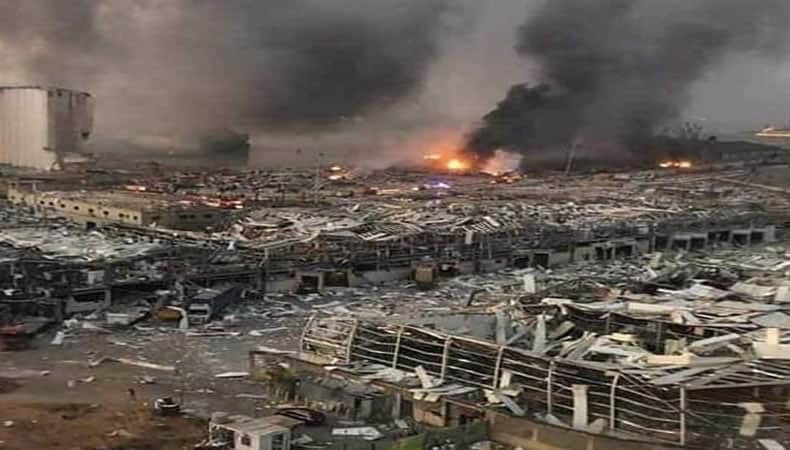 Lebanese Parliament on Thursday approved a state of emergency in the aftermath of widespread protests across the country against the mishandling of national affairs by the government. The state of emergency grants sweeping powers to the Lebanese army, including imposing curfews, banning assemblies, and censoring media organisations and institutions. As of now, it lasts till August 21, but it can be renewed.
This development has come only days after the explosion in Beirut that left more than 170 dead and injured over 6,000 civilians. The country's parliament met for the first time since the blast during when the ministers supported the declaration of emergency which gives extensive powers to the military to control the protesters and expands the jurisdiction of military courts to try civilians.
Evidently, human rights groups have expressed concerns over the declaration of emergency law, stating that it could pose a threat to the freedom and security of protestors across the region. Political analysts have also raised concerns over the abuse of power by the army without any recourse for the citizens which can pose severe risk to protesters and those critical of the government.While treating the people injured during protests, the White Shirts medical group has raised concerns over the use of lethal "shredded" bullets by security forces against the protesters.
Read more : Can France create change in Lebanon?
Significantly, an emergency session of the cabinet was called on the day of the Beirut explosion (August 5), during when President Michel Aoun had announced a decree imposing a two-week state of emergency in the country.
Thursday's meeting of the Lebanese Parliament took place at Beirut's UNESCO Palace complex after its headquarters were destroyed in the blast. Reportedly, several protesters gathered outside the UNESCO Palace during the parliamentary session waving Lebanese flags, raising their demands, and chanting slogans.
Angry protests have been taking place across various parts of the country for several days since the blast, calling for the government to take accountability of negligence in state affairs. Taking note of the public outrage, Prime Minister Hassan Diab and his entire cabinet resigned from the government last week. However, mass protests by Lebanese citizens have continued calling for the downfall of the country's entire political elite. Currently, Lebanon's political system is in a state of turmoil with ministers working in a caretaker capacity until a new government is appointed.
Meanwhile, rescue and recovery efforts are currently underway in the capital city with international organisations and world leaders leading the aid efforts. As per reports, more than 180 aid planes have arrived in Lebanon supplying food, housing tents, and essential medical supplies.