Saudi Arabia and China Seal $1.3 bn Housing and Infrastructure Agreements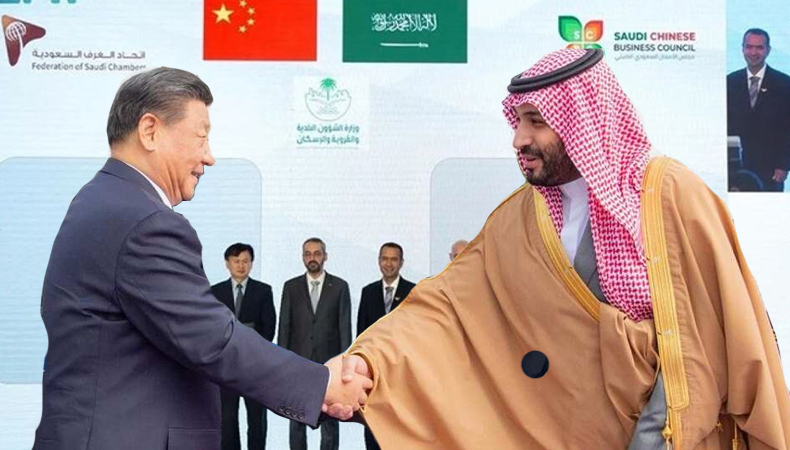 In a landmark development, Saudi Arabia and China finalized a substantial $1.3 billion deal, housing and infrastructure agreements, at the Saudi-Chinese Business Forum in Beijing on Wednesday. The forum witnessed Chinese entities signing 12 agreements related to infrastructure development and financing.
Saudi Minister of Municipal, Rural Affairs, and Housing, Majid bin Abdullah Al Hogail highlighted the Kingdom's dedication to enhancing its partnership with China under the leadership of King Salman bin Abdulaziz Al Saud and Prince Mohammed bin Salman, Crown Prince and Prime Minister. He also pointed out the three summits that took place in December 2022 and the comprehensive strategic partnership agreement between the two countries. 
The minister emphasized the commitment of both countries to develop the housing and municipal sectors and shared his aspirations for increased collaboration in urban infrastructure, housing, real estate development and financing. 
Keep Reading
Khalid Al-Falih, Saudi Minister of Investment, said in June that the kingdom sees China as a key partner in a multi-polar world. "This is, in a way, a multi-polar global order that has emerged, it's not emerging. China is a significant player in it." Al-Falih said Saudi Arabia is a significant part of this multi-polar world. "And we're going to play our part, not only in developing our own economy, but also developing our region, and spreading what we have in terms of development opportunities."
The Saudi minister believes economic cooperation between China and the kingdom and the GCC, and the entire Arab region, will be a significant part of that.