Saudi Arabia Strives to be World's No.1 Tourism Destination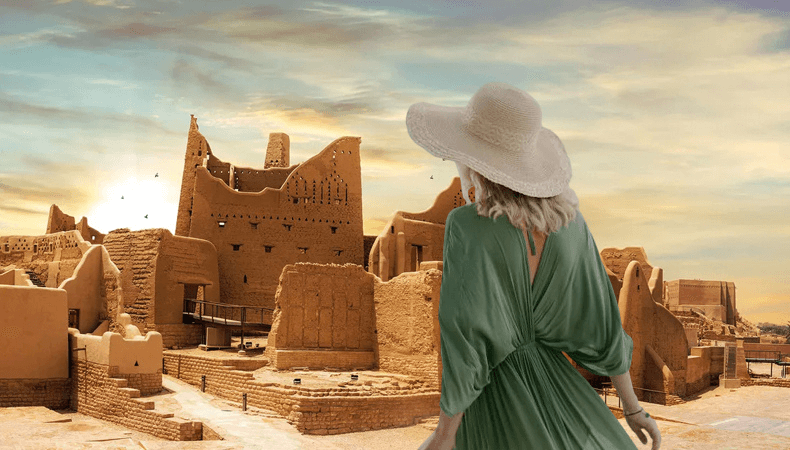 Saudi Arabia recorded a 58 percent growth rate in tourist arrivals during the first seven months of the year 2023, positioning the kingdom second globally. Seeing the potential of its tourism industry, Saudi Arabia aims for 150 million tourists by 2030.
Mahmoud Abdulhadi, Deputy Minister, Destination Enablement at the Ministry of Tourism, said 100 million visits is no longer sufficient. He believes Saudi Arabia is well above its targets and well above the 2022 performance.
The kingdom recorded 16.5 million inbound visitors in 2022, and domestically 77.8 million visitors. According to the Saudi Central Bank, Saudi Arabia's incoming tourism revenue grew about 225 percent, compared to the first quarter of 2022.
Saudi Arabia is a Global Tourist Destination
The Tourism Ministry said the country saw a large surplus in the balance of payments for the tourism sector in Q1 2023 – amounting to SAR22.8 billion. The increase in tourists is attributed to the ministry's efforts to boost the tourism sector and contribute to the growth of the national economy.
Saudi Tourism Minister Ahmed Al-Khateeb said the latest ranking strengthened the kingdom's status as a global tourist destination. He believes the substantial rise in arrivals reflected the confidence travelers had in the variety and quality of tourism options available within the country.
Al-Khateeb said the success of the tourism sector extends far beyond economic growth. "It hinges on the commitment of governments worldwide to equip future tourism leaders with the skills required to thrive in this fast-evolving industry."
Keep Reading
New Projects to Boost Saudi Arabia Tourism
Moreover, Saudi Arabia has a number of infrastructure projects to attract more tourists into the country. This includes Soudah Peaks, which was announced by the Crown Prince Mohammed bin Salman late last month.
This project will be on Saudi Arabia's highest peak, about 3,015 meters above sea level – it will feature restaurants, hotels, holiday homes and much more. The kingdom aims to complete Soudah Peaks within a decade.
Mohammed bin Salman said the masterplan reaffirms their commitment to global efforts in preserving the environment and natural resources for future generations. Saudi Arabia aims to contribute to diversifying national income sources and building a strong economy, as well as attract local and global investments.