Saudi Arabia to organise the second edition of the Global AI Summit in September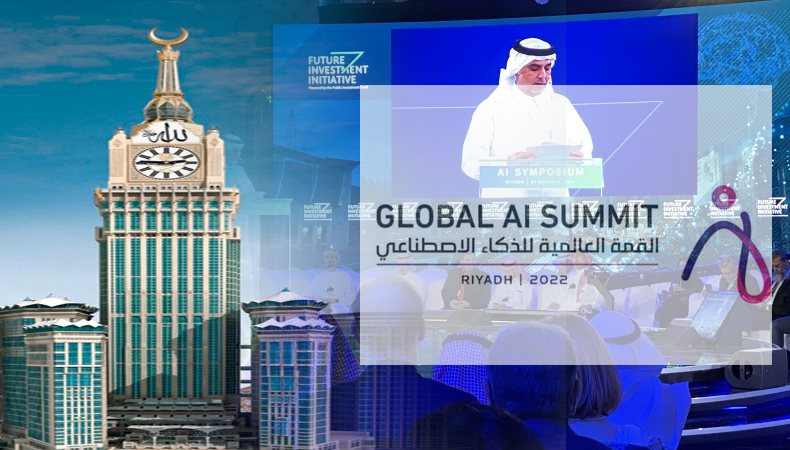 Saudi arabia–The Kingdom of Saudi Arabia (KSA) will organise the second edition of the Global Artificial Intelligence Summit in September under the theme 'Artificial Intelligence for the Good of Humanity'.
The upcoming event will gather the most prominent policymakers, the world's leading investors, specialists from government agencies and major technology companies around the world. As many as 100 speakers specialising in AI (Artificial Intelligence) will participate in work sessions, panel discussions and accompanying workshops. The speakers specialising in artificial intelligence will talk about how AI can solve complex problems, empower businesses, and shape the future of the world.
The Global AI Summit will also discuss various topics, including smart cities, human capacity development, health care, transportation, energy, culture and heritage, environment and economic mobility. The main purpose of the summit is to find solutions to the current challenges and maximise the use of AI technologies.
Related Posts
According to Saudi authorities, various presentations will be held during the summit, highlighting the latest research and technologies. The participants will also discover investment opportunities.
According to the Saudi Press Agency (SPA), the summit will take place from September 13 to 15 in Riyadh, the capital of Saudi Arabia. The summit will be organised by the Saudi Authority for Data and Artificial Intelligence under the patronage of Crown Prince Mohammed bin Salman, the chairman of SDAIA's board of directors. Reportedly, the conference will be held at the King Abdulaziz International Conference Centre.
Dr Abdullah Al-Ghamdi, the president of SDAIA, expressed his appreciation to the crown prince for his constant keenness to provide support for the success of the global summit. He also said that the crown prince's patronage raised the summit's status. Al-Ghamdi also said, " The Kingdom has set the visions of this modern technical field within the objectives of Saudi Vision 2030." Over 200 experts and decision-makers took part in the first edition of the Global Artificial Intelligence Summit.