Saudi Arabia Launches Food Security Project For Refugees In Jordan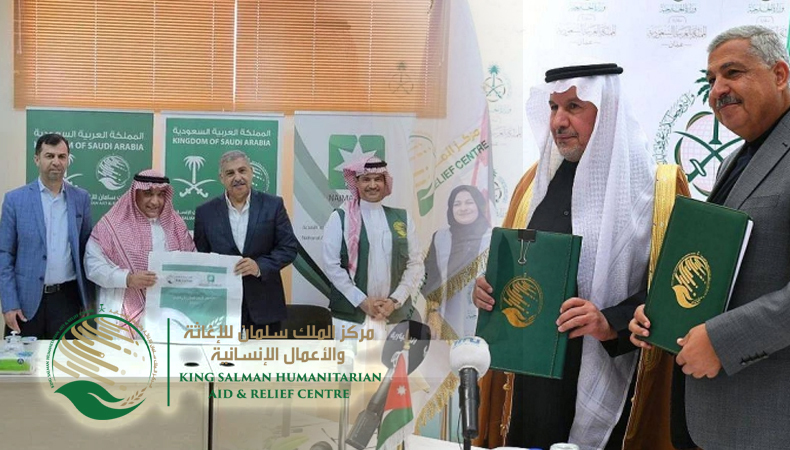 Saudi arabia– The Kingdom of Saudi Arabia (KSA) has launched a food security project for the displaced people living outside camps in Jordan and improving their living conditions. With this project, Syrian and Palestinian refugees in Jordan will continue to receive aid.
The Kingdom's latest project, through the King Salman Humanitarian Aid and Relief Centre (KSRelief), aims to help refugee families in Jordan.
Saudi Arabia has also launched a $1.33 million agreement with the King Hussein Cancer Foundation to treat Syrian refugees diagnosed with cancer. KSRelief's efforts for refugees in Jordan also include a $2 million accord with the National Alliance Against Hunger and Malnutrition to boost food security in Jordan. This will provide help to poor families. The Kingdom also made a pact with the Jordan Hashemite Charity Organisation to provide housing and utility support to 22 Syrian families in Jordan.
This week, KSRelief allocated USD 10 million to support WHO (World Health Organisation) and UNHCR (United Nations High Commissioner for Refugees) emergency response activities for Ukrainians in Poland. The fund will provide emergency medical supplies and equipment to refugees in Poland. KSRelief will also meet the current needs of the refugees.
Related Posts
Last month, KSRelief performed a surgery to separate Yemeni conjoined twins from the Aden governorate. The operation was held at King Abdullah Specialist Children's Hospital in King Abdulaziz Medical City at the Ministry of National Guard in Riyadh, the capital of Saudi Arabia.
Earlier in July, KSRelief dismantled nearly 700 mines planted by the Houthi militia, an Islamist political and armed group, across Yemen. Around 320 anti-tank mines and 380 non-explosive ordnances were also removed in July by KSRelief.
In June, KSrelief renewed the Masam project for a fifth year for $33.292 million with the aim to protect civilians and safeguard the delivery of urgent humanitarian supplies in Yemen.