Judiciary Close Down After Supporter Surge In Green Zone Leaves Country In Doldrums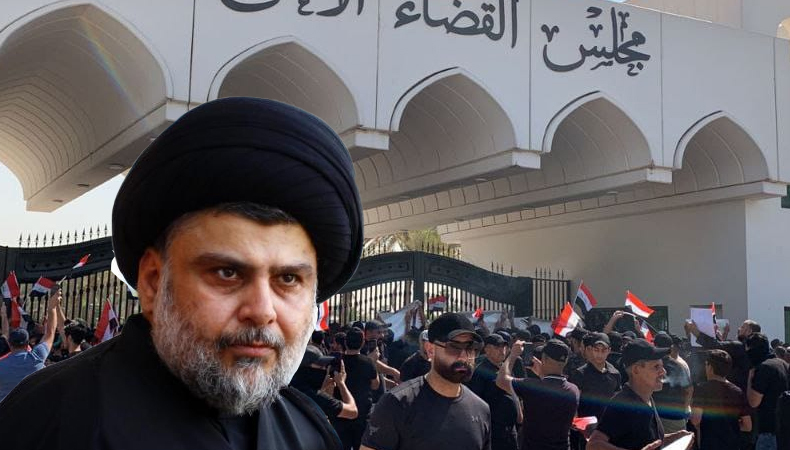 Iraq– Panic continues in Iraq as things move from peace to turmoil daily. As the country struggles to establish a government, supporters of Moqtada Al Sadr's have now established tents outside the Supreme Judiciary Council in Baghdad's Green Zone. The Green Zone is the areas where there are elite politician offices and embassies situated.
This has started over an escalation of the 10-month political impasse over the formation of a new government. Looking at the situation, Prime Minister Mustafa Al Kadhimi decided to cut short his visit to Egypt. Relations with Egypt have been growing as the latter is mediating a peaceful accord.
Reporters confirmed that protesters were seen clad in black holding Iraqi flags and shouting pro-Al Sadr slogans as pick-up trucks brought tents outside the main gate. One banner read: "Our key demand is to dissolve parliament and to fight corruption and the corrupt."
Earlier on, in the beginning of August, Sadr had to make a statement through twitter asking his supporters to vacate the parliament building that had been occupied by hundreds of loyalists who were literally camping inside the parliament close to four days.
Related Posts
The sour point remains that despite Al- Sadr having won the elections, he could not form a stable government as there was a loss of political majority. The efforts have come to a knot's end and as of now, his followers seem to be going out of their way to garner support for his legitimacy.
Currently, in response to the protests, the council has now announced the suspension of its activities and closed all courts across the country too. This had only exasperated the escalation. The spat is taking a toll on ordinary Iraqis who find themselves caught in the middle as their country is gripped by mounting challenges.
Without a functional judiciary system, the country's law and order situation might come to standstill, is what political analyst are of the opinion too.