Saudi Bringing Peace to Sudan With Jeddah Negotiations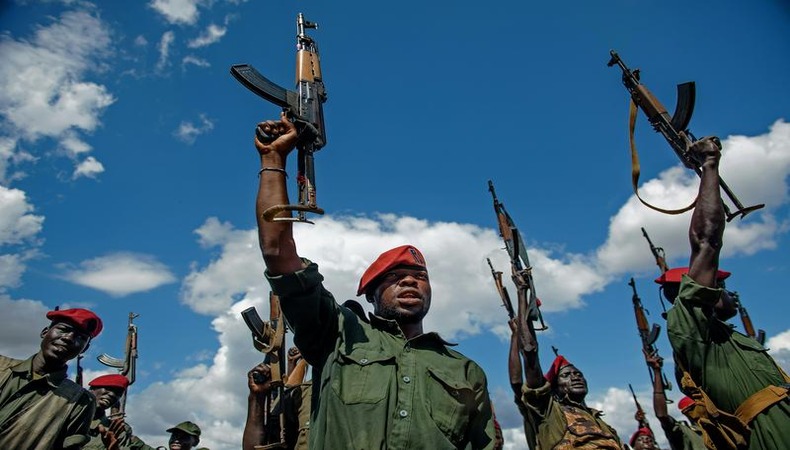 The warring factions in Sudan, the Rapid Support Forces (RSF) and the Sudanese Armed Forces (SAF), have had enough of the civil war and are now looking for peace. Saudi Arabia has taken up the initiative to host talks – Jeddah Negotiations, for the two parties to reach a ceasefire once and for all.
Haroun Medikher, the RSF Advisor, said negotiations are going well, and both parties are working on a ceasefire. He said there would be discussions about the humanitarian file and rebuilding trust between the components of the Sudanese people and the warring parties.
Medikher highlighted that supporters of the former regime rejected the negotiations and a settlement in Sudan. "They were the ones who ignited the war. We hope that the decision to stop the war will be in the hands of the armed forces."
The RSF has high hopes. It's eager for talks and ready to reach a settlement.
Dire Situation in Sudan
Sudan is witnessing a humanitarian crisis because of the war that has been going on for more than six months, claiming over 9,000 lives. Martin Griffiths, the UN Emergency Relief Coordinator, said humanitarian tragedy continues to unfold unabated. Describing the situation in Sudan as dire, he highlighted that thousands of people have been killed or injured.
"One in nine people have fled their homes. Nearly one-third of the population could soon become food insecure." Griffiths said the country's health system is in tatters. There are outbreaks. "A generation of Sudanese children, risk missing out on a full education. Since mid-April, we have provided assistance to 3.6 million people, but this represents only 20 percent of the people we hope to help."
The UN emergency relief chief said humanitarian workers are paralyzed by fighting, insecurity, and red tape. This makes the operating environment in Sudan extremely difficult.
Keep Reading
Sudan's Top Military Officer Visits Egypt Amid Ongoing Conflict
Horrible! Sudanese Women On a Desert Journey After Being Deported From Tunisia
Steered by Saudi and US Officials
Jeddah talks are being taken forward by Saudi Arabia and US officials. The two countries brokered a short ceasefire deal between the SAF and RSF in May. This time, the regional East African Intergovernmental Authority on Development (IGAD) is also joining the talks.
According to the US Department of State, the reconvened talks continue to have a narrow set of objectives – facilitate delivery of humanitarian assistance, establish ceasefires and other confidence building measures, that would help toward a permanent cessation of hostilities.
Matthew Miller, spokesman for the US Department of State, pointed out that the talks will not address broader political issues. "Sudan's civilians must be the ones to define Sudan's path going forward and play the leading role in defining a process to address political issues and restore Sudan's democratic transition."
He said there is no acceptable solution to this conflict. "We call upon the SAF and RSF to approach the talks constructively, with the imperative to save lives, reduce the fighting and create a path to a negotiated exit from the conflict."