Sudan's Top Military Officer Visits Egypt Amid Ongoing Conflict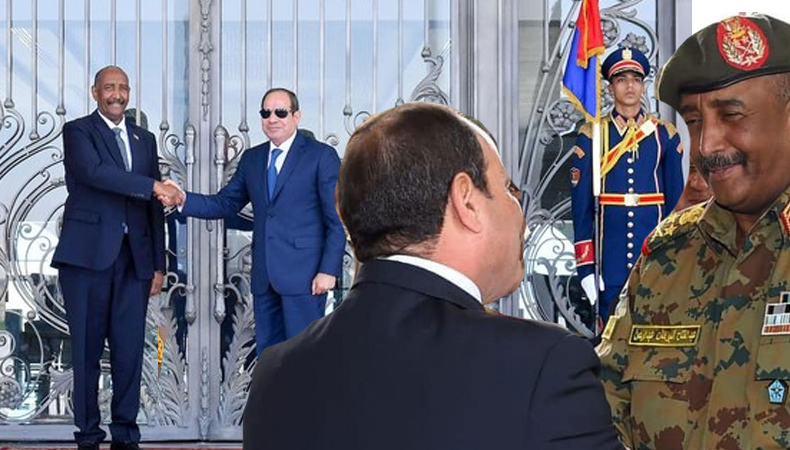 General Abdel-Fattah Burhan, the Chairman of Sudan's ruling Sovereign Council, made a big diplomatic gesture by traveling abroad for the first time since the nation's terrible civil war broke out earlier this year. He was welcomed warmly by Egyptian President Abdel Fattah el-Sissi upon his arrival in Egypt on Tuesday, setting the stage for crucial diplomatic negotiations.
The significance of the visit is increased by the escalating internal conflict that has left Sudan in shambles. Increased hostilities between the powerful paramilitary Rapid Support Forces (RSF), led by Lieutenant General Mohammed Hamdan Dagalo, also known as Hemeti, and the Sudanese military, led by General Burhan, led to the conflict, which peaked in mid-April. The simmering power struggle broke out into deadly clashes in Khartoum, the country's capital, and other areas, raising concerns both within and beyond of Sudan's boundaries.
Keep Reading
Gen. Burhan set out on this diplomatic trip with the intention of finding a way out of the continuous upheaval and toward stability. The goal of the diplomatic interaction with President el-Sissi is to address the most recent developments in Sudan and to forge closer ties between the two neighboring countries. The Sovereign Council already announced the topics of these conversations, highlighting the crucial part Egypt plays in the geopolitical dynamics of the area.
A complex network of political and military groups are striving for power in the post-transitional period of Sudan, and this conflict has been widely watched by regional and international observers. Gen. Burhan's arrival on foreign land heralds a potential lull in hostilities, during which time diplomatic efforts might open the door to a lowering of tensions and eventually the restoration of stability in Sudan.
Because the stakes are so high, observers are keeping a close eye out for any indications of progress or breakthroughs in the talks between General Burhan and President el-Sissi. The region holds its collective breath as both leaders engage in high-level diplomacy, hoping that a negotiated solution may be found to end the internal conflict that has impeded Sudan's progress toward political stability and economic growth.