Striking the Chords of Healing: 'Flora and Son'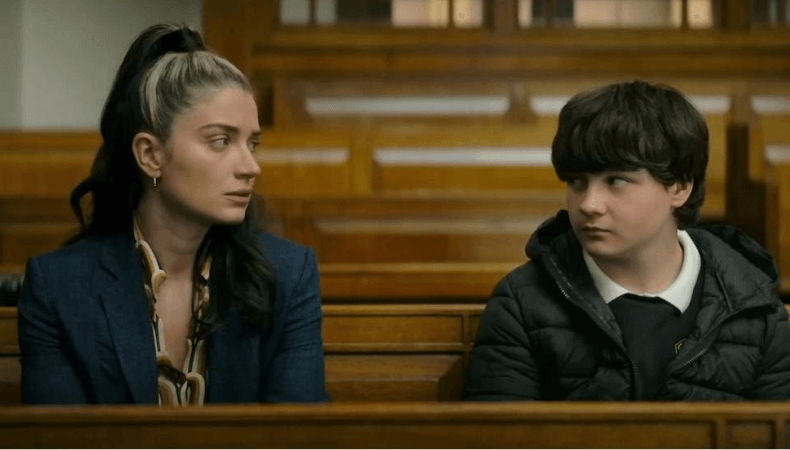 Few things have the same evocative and transforming power as music in the world of cinematic creativity. John Carney, a master at capturing the therapeutic power of music via film, again creates a delicate musical tapestry in "Flora and Son."
The heart of a mother-son connection is explored in this charming musical rom-com, which won well-deserved praise at the Sundance Film Festival and extols the healing power of music.
At its core, "Flora and Son" tells the touching tale of a single mother named Flora who tries to overcome an emotional divide with her disobedient son Max, who is delicately handled by Oren Kinlan.
Flora is played with grace by Eve Hewson. After Flora finds a broken guitar and causes a change in their life, the story begins. Carney deftly illustrates the powerful role that music plays as a facilitator of connection and healing.
However, the film's anthems contain its heart, with the music becoming into a compelling character in and of itself. The talented LA guitar teacher Jeff is portrayed by Hewson and Joseph Gordon-Levitt in enthralling performances that resonate with sincerity and sensitivity.
Carney's choice to emphasise their developing relationship through shared experiences rather than only virtual interactions increases the film's warmth and aspiration, echoing the ups and downs of real partnerships.
Despite not holding back on its honest emotional journey, the movie does have a hint of schmaltz. When compared to the grim realities of Dublin that are portrayed in the plot, Carney's belief in the redemptive power of vulnerability and risk-taking can come out as a little heavy-handed. To improve the finale, the musical selections should have been made with more forethought.
Keep Reading
"Flora and Son" is essentially a monument to the tenacity of love, the sustaining power of music, and the unrelenting search for connection that is inherent in the human spirit.
It's a tune that, despite a few off-notes, touches the spirit and, through the mellow tones of music and love, leaves an enduring impression of hope and healing.